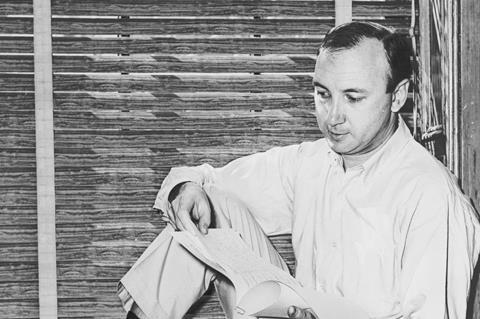 Neil Simon, the comedy playwright and four-time Oscar-nominated screenwriter whose credits included The Odd Couple and California Suite, has died He was 91.
Simon died on Sunday (August 26) in New York-Presbyterian Hospital surrounded by his immediate family. His representatives said the cause of death was complications from pneumonia.
Over a long career, he wrote numerous acclaimed films, among them The Goodbye Girl, Murder By Death, and Biloxi Blues. There were four Academy Award nominations for The Odd Couple, The Goodbye Girl, California Suite, and The Sunshine Boys.
His stage work encompassed more than 30 plays and earned Simon 17 Tony nods, and wins for The Odd Couple (which he adapted for the big screen), and Lost In Yonkers, for which also won the Pulitzer Prize.
Simon was married five times. He is survived by his wife Elaine Joyce, three daughters, and three grandchildren, and one great-grandson.