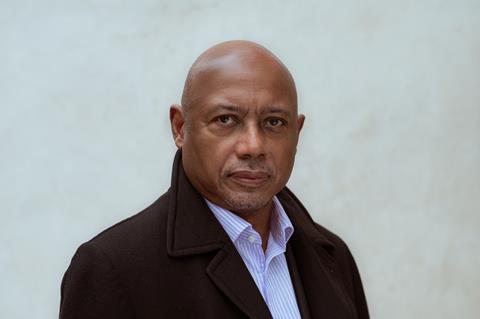 Neon has acquired North American rights to Orwell, director Raoul Peck's documentary, currently in production, about author George Orwell.
Examining the British writer's life, work and legacy and being made with the exclusive cooperation of the Orwell estate, the film is being produced by Alex Gibney for Jigsaw Productions, Peck for Velvet Films and Nick Shumaker for Anonymous Content. Stacey Offman and Richard Perello will executive produce for Jigsaw.
Zhang Xin, Joey Marra and William Horberg of Closer Media will serve as executive producers alongside Jessica Grimshaw, Dawn Olmstead and David Levine of Anonymous, Jeff Skoll and Courtney Sexton of Participant and Johnny Fewings of Universal Pictures Content Group.
Peck, best known for his Bafta-winning and Oscar-nominated documenatry I Am Not Your Negro, commented: "'Who controls the past controls the future: who controls the present controls the past…,' wrote Orwell in his novel 1984. Today, the 'newspeak' of authoritarian rule is alive and well and in unexpected places, from the rise of AI Chatbot to the Russian propaganda machine, from the marketing webs of commercial metaverses to the political banning of books in the Southern United States."
Neon's recent releases include current documentary feature Oscar nominees All the Beauty and the Bloodshed and Fire of Love.