Streaming giant builds local slate ahead of 2016 Middle East launch.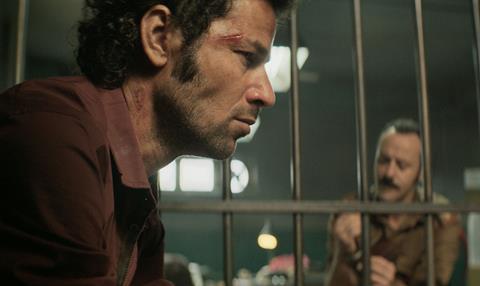 Netflix has acquired worldwide streaming rights to Emirati director Majid Al Ansari's debut film Rattle The Cage (Zinzana).
The claustrophobic thriller set in a dilapidated police station "somewhere in Arabia in the 1980s" is the latest Emirati production to come out of Image Nation Abu Dhabi as part of its on-going drive to build a film industry in the UAE.
It is adapted from a screenplay by US duo Lane and Ruckus Skye and was originally set in a southern US prison.
The deal, negotiated last December but only confirmed now, marks Netflix's first major foray into the Middle East.
Speaking via a live link-up to the Dubai Film Market (DFM) last December, Netflix CEO Ted Sarandos announced the company would launch across the Middle East in 2016 and to that end had already started talks with local content producers in the region.
One of his ambitions, he said, was to produce a scripted series about contemporary life in the Middle East.
IM Global is handling international sales on Rattle The Cage, via its foreign language label IM Global Anthemon on behalf of Image Nation. The title has also sold to Studiocanal for Germany and the UK. Cinetic Media oversaw US. sales rights.
Middle East exhibitor and distributor VOX Cinemas acquired Arabic-language rights to the film, rolling out it across the region in December and January on some 50 screens.