Troy: Fall Of A City, from The Night Manager writer David Farr, likely to be among BBC1's most expensive dramas; service also boards thriller from Homeland writer.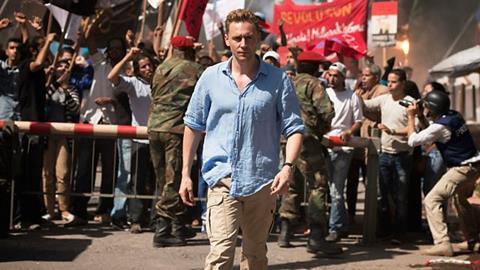 Netflix has become a co-production partner on two of the BBC's highest profile forthcoming dramas, Troy: Fall Of A City and Black Earth Rising.
The Crown financier Netflix revealed the partnerships at a major event in Berlin to highlight its investment in European production, where it also formally announced Tiger Aspect's Jack Whitehall travelogue Travels With My Father.
But high profile drama remains the SVoD service's calling card, and it will help finance Troy, which is likely to be among BBC1's most expensive dramas.
Announced in September 2015, it is produced by Derek Wax's new indie Wild Mercury in association with his former employer Kudos. Both companies are Endemol Shine Group owned.
The epic retelling of the Greek myth is written and executive produced by David Farr (The Night Manager) and directed by Owen Harris (Black Mirro: San Junipero). Wax will also exec produce, and Barney Reisz (Black Mirror, Elizabeth I) will produce.
The series will begin filming in South Africa later this month and premiere on BBC1 in the UK and globally on Netflix.
The same TX strategy will apply to Drama Republic's BBC2 drama Black Earth Rising. The series is co-produced by Eight Rooks Production.
Written and directed by Hugo Blick (Honourable Woman) it is a thriller set in Africa.
When it was announced in January 2016, Blick described it as "a long form thriller which, through the prism of a black Anglo-American family, examines the West's relationship with contemporary Africa by exploring issues of justice, guilt, and self-determination".
Netflix said the series is a "labyrinthine thriller about the prosecution of international war crimes".
Both Troy and Black Earth Rising were commissioned by Polly Hill, before she moved to ITV.
Netflix has co-produced scripted British projects previously, including Marcella for ITV and Crazyhead for E4, but these two projects push its ambitions to the next level.
A third high profile co-production is The Spy, a Canal+ project written and directed by Gideon Raff (Homeland). The series tells the story of Israel's most prominent spy, Eli Cohen, who worked undercover in Syria in the 1960s.