EXCLUSIVE: Netflix will stream Anurag Kashyap's Gangs Of Wasseypur as an eight-part mini-series in the US and Canada in the first week of December.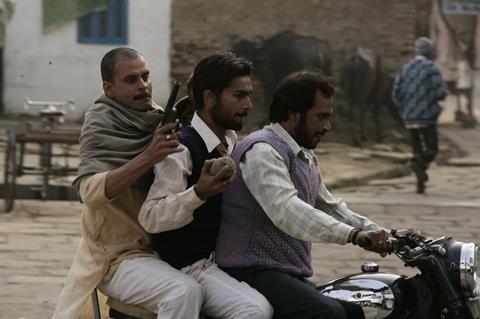 Cinelicious, which has North American rights to the film, worked with digital content aggregator Film Karavan, Kashyap's Phantom Films and producer Guneet Monga to finalise the deal with Netflix to present the two-part movie as a mini-series.
"This is the first time a two-part film of any language has been cut as a mini-series for digital distribution," said Film Karavan co-founder Pooja Kohli Taneja. "Anurag was thrilled with the idea when we first made the suggestion."
Taneja is in talks with the film's international sales company, Paris-based Elle Driver, to buy out territories where the five-and-a-half-hour film doesn't have a theatrical distributor to deploy a similar strategy. The 2012 film screened at Cannes Directors' Fortnight, Sundance and many other festivals.
Film Karavan has also sold a package of 20 Indian indie films to Netflix for global distribution. The package, which includes titles such as Fandry, Amal, Patang, Loins Of Punjab and Crossing Bridges, will be subtitled into Spanish, French, Arabic and Chinese for global release.