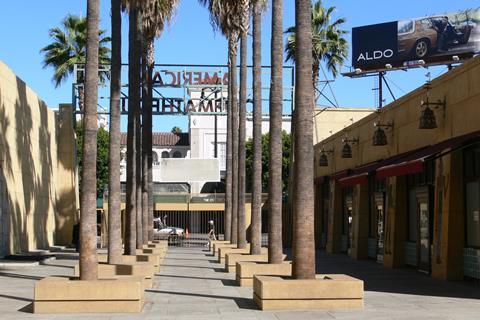 Netflix is in talks with American Cinematheque to acquire the storied Egyptian Theatre in Hollywood.
The move would represent Netflix's first fully-owned theatre site and according to reports would enable the streaming platform, whose LA hub is minutes away from the theatre, to host theatrical screenings during the week and on special occasions, while American Cinematheque continues to programme at weekends.
According to Deadline, which broke the story, the move would not be a prelude to a broader expansion into theatre ownership.
However it would give Netflix a prestigious venue in the heart of Hollywood where it could give filmmakers a glamourous world premiere under the media gaze.
The company's 2019 roster includes Martin Scorsese's costly and star-studded mob drama The Irishman, as well as Dee Rees' crime mystery The Last Thing He Wanted, Steven Soderbergh's Panama Papers drama The Laundromat, and Noah Baumbach's untitled upcoming release.
Netflix declined to comment.