Streaming giant sets surprise screening in San Diego for July 20.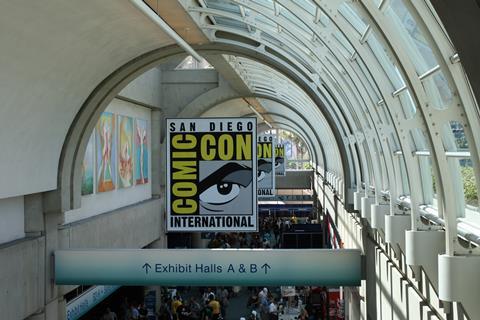 Netflix will host Comic-Con panels in July to promote upcoming features Bright and Adam Wingard's thriller Death Note, as well as Marvel's The Defenders and the second season of Stranger Things.
A Hall H session on July 20 will present exclusive footage and appearances for supernatural action thriller Bright and the thriller Death Note.
Will Smith and his Bright director David Ayer – who also directed Smith in Suicide Squad – will attend alongside Joel Edgerton, Noomi Rapace, Lucy Fry and Edgar Ramirez.
Smith plays a detective in Bright who teams up with an orc to find a potentially devastating weapon. Death Note is based on the Japanese manga by Tsugumi Ohba and Takeshi Obata.
The streaming giant also announced that on the night of July 20 it will host a surprise screening at The Horton Grand Theater of "an upcoming original film."
On July 21 Netflix will host a Hall H panel dedicated to its original series Marvel's The Defenders starring Jeph Loeb and as-yet-unannounced guests.
A July 22 panel in the same venue will focus on Stranger Things 2 and exclusive footage from the upcoming second season. Cast and creators are scheduled to attend.