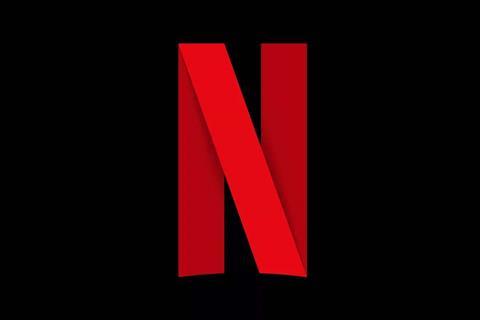 Netflix bucked forecasts as it reported a drop of 970,000 global paid subscribers in the second quarter, sending stock up 6% by close of trading on Tuesday (July 19) to reach $201.63m.
After an intense period of scrutiny leading up to the earnings report with Wall Street's confidence in streaming at stake, investors reacted positively.
The company emphasised "better-than-expected" membership growth in the wake of its dismal Q1 report in April, posted revenue in line with expectations and earnings per share slightly above, and continued to move ahead on tackling password-sharing and building an ad-supported tier that is on track to launch in the early part of 2023.
Global paid subscriptions dropped from 221.64m in Q1 to 220.67m, a decline of 5.5% compared to the 6.7% quarter-on-quarter drop reported in April, when the company revealed a 200,000 subs decline and forecast a further drop of two million in Q2. On Tuesday it said it expected growth of one million subs in Q3.
By region, Q2 saw the most membership growth in Asia Pacific as the numbers climbed by 1.08m from 33.72m to 34.80m. The biggest drop came in the United States and Canada where a 1.3m decline resulted in a drop from 74.58m in Q1 to 73.28m.
Europe the Middle East and Africa membership dropped 760,000 from 73.73m to 72.97m, while Latin America gained 10,000 members as numbers grew from 39.61m to 39.62m
Revenue growth, earnings per share
The company opened its Q2 letter to shareholders by highlighting $30bn-plus in revenue and $6bn in operating profit last year, "growing free cash flow and a strong balance sheet".
For Q2, revenue grew 8.6% year-on-year to $9.79bn factoring in $339m in losses due to foreign currency exchange rates driven by the strong dollar. Some 60% of the streamer's revenue comes from outside the US and most of its expenses are in dollars and do not benefit from a stronger dollar. However, while a little behind forecasts, revenue was higher than at any other point in the last year.
Earnings per share of $3.20 came in ahead of $3 predicted by Netflix and compares to the $2.97 year-ago level.
Since the Q1 report, which sent share price tumbling 20% in after-hours trading on April 19, Netflix has laid off approximately 450 people across several redundancy rounds. The letter to shareholders said the company has paid $70m in severance costs and an $80m non-cash impairment of certain real estate leases as the company settles on a smaller office footprint. Excluding the combined $150m outlay Netflix noted that operating profit and operating margin were slightly ahead of its own forecast. Executives said in a video interview with analysts that the goal is to rein in operating margins to the 19%- 20% range.
'Stranger Things' delivers record viewership
Content-wise, Emmy-nominated Stranger Things was the main story with more than 1.3bn hours viewed in the first four weeks, which makes it Netflix's biggest ever season of television. Basketball drama Hustle starring regular Netflix collaborator Adam Sandler was the biggest film of Q2 on 186m hours viewed, followed by Rebel Wilson comedy Senior Year on 161m.
Animated feature The Sea Beast generated 102m hours viewed and the company announced prior to the earnings call that it was acquiring Australian animation studio Animal Logic, with whom it already has several projects in the works.
Netflix executives said in a video interview with analysts that they expect to spend around $17bn on content this year and a similar amount in 2023 and the next year or two after that.
Ad-supported tier, password sharing
The company has been moving ahead on two areas highlighted in Q1 earnings – the ad-supported tier and clampdown on password sharing. Netflix recently selected Microsoft as its exclusive tech and (initially) sales partner to build an ad-supported tier as it explores ways of enticing new members in an increasingly competitive streaming arena, and at a time when soaring inflation is leading consumers to cut discretionary spending.
The initiative will complement paid-for tiers and will start in unspecified markets with "significant" ad spend. "Over time, our hope is to create a better-than-linear-TV advertisement model that's more seamless and relevant for consumers, and more effective for our advertising partners," the letter to shareholders said. "While it will take some time to grow our member base for the ad tier and the associated ad revenues, over the long run, we think advertising can enable substantial incremental membership (through lower prices) and profit growth (through ad revenues)."
No price points were mentioned although there has been talk of $9.99 a month, which is the current cost of the cheapest ad-free tier on Netflix, and ad revenues reaching $150m in 2023 and rising as high as $1.8bn by 2025.
On the matter of password sharing, which Netflix said was benefiting more than 100m households, the company said this week it will charge members in Argentina, El Salvador, Guatemala, Honduras and the Dominican Republic to share their password, or to use the language from a Netflix blog posted on Monday, "add a home". The fee will cost an additional $1.70 (219 pesos) in Argentina and $2.99 in the other territories. The initiative started in March in Chile, Costa Rica, and Peru and is expected to roll out across the globe in 2023.