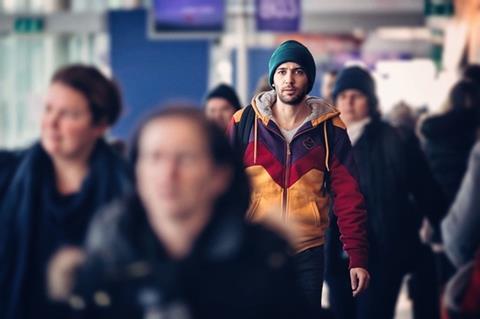 Netflix has acquired Luxembourgish-Egyptian director Adolf El Assal comedy Sawah, starring popular Egyptian actor Karim Kassem as a Cairo-based DJ whose trip to Europe takes an unexpected turn when his identity papers are stolen.
Under the acquisition, the film began screening in 46 countries including the Benelux, Germany, Austria, German-speaking Switzerland, Eastern Europe and the Middle East on Thursday (May 14)
It is a second feature for Alexandria-born El Assal - who grew up between Dubai, London and Luxembourg, where he is now based.
The film is a majority Luxembourg production led by El Assal's Wady Films and Deal Productions with the support of Film Fund Luxembourg and in co-production with Brussels-based Caviar and Egyptian production company Film Clinic.
Wady Media handles international sales and distributes the film in Luxembourg and Belgium.
"Sawah is the first, Luxembourgish live action feature film directed by a local director on Netflix," El Assal said.
Kassem stars as an Egyptian DJ, who is wrongly arrested in Luxembourg on route to an international DJ competition in neighbouring Belgium, on suspicion that he has entered the country illegally after someone steals his identity papers.
Against the odds he battles to get to the competition in Brussels, while at the same revolution breaks out in Egypt.
Kassem other recent credits include hit Tarek Alarian's action picture Sons of Risk 2 and Ahmad Abdalla's Exterior/Night. He welcomed the Netflix release, saying he believed it would connect the film with both Arab-language and international audiences. "With what the world is going through, these platforms have become the source of entertainment for movies lovers."
Sawah is El Assal's first feature after the 2012 romantic comedy The Notorious Guys (Les Gars).