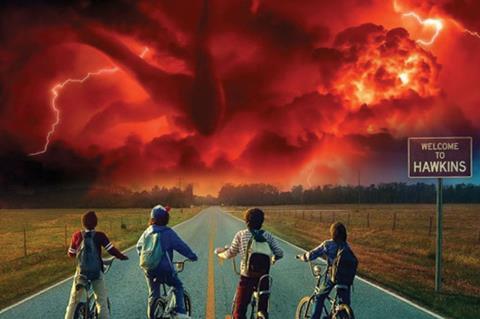 Netflix, which last week beat Wall Street expectations to post a strong third quarter rise in subscribers, is planning to raise $2bn through a bond offering to fund further content growth.
The funds will be used to acquire content, as well as develop and produce, the area Netflix is most interested in as it continues to build a war chest of original material.
Netflix expects to spend $8bn on content in 2018, and previously announced plans to increase the number of original titles by 700 this year. Stranger Things and The Crown are among its most popular original titles as the company races to build a stable that will overshadow the content creation ambitions of the likes of Amazon Studios and Apple.
Monday's move follows recently announced fundraising plans by Netflix to the tune of $1.9bn last April, and $1.6bn back in in October 2017.
The announcement had little bearing on share price, which dropped to approximately $330 by mid-day on Monday. Moodys Investor Service gave the streaming giant a Ba3 junk bond rating. The service qualified that by attributing a "stable" outlook to Netflix, based on the latter's strategy of greater original content delivered directly to customers across a global network.
Netflix has a famously heavy debt load – last month it reported $8.3bn in long-term debt, and total liabilities are understood to exceed $30bn – and acknowledged the scale of its content investment to shareholders last week, adding that they would drive growth in revenue and operating profits for a long time.