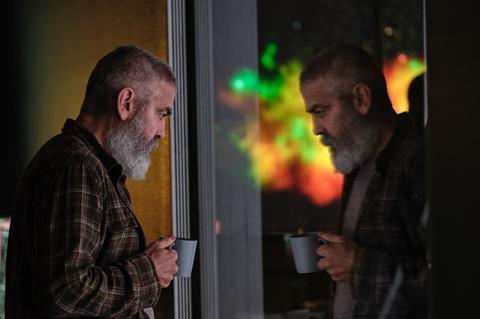 Netflix said on Monday (January 4) that viewership reached record heights in December and Christmas week in 2020, rounding out a pandemic year that saw a huge rise in subscriptions as the number closed in on 200m worldwide.
The Midnight Sky, Bridgerton and We Can Be Heroes have all been big draws around the world, the service said.

Netflix said the two time periods were measured by both total view hours and average view hours per subscriber across each period, however it did not provide precise numbers.
Netflix said George Clooney's sci-fi The Midnight Sky was on course to be one of its most popular films ever, and projected that 72m member households will choose to view it in the first 28 days on the platform.
The Midnight Sky debuted on December 23 and has been Netflix's number one film overall in 77 countries, and featured in the top 10 in 93 countries including Germany, Argentina, Germany, Iceland and Turkey.
The service added that the theatrical release was its largest of 2020 and has played in more than 800 locations in 16 countries including US, the UK, Brazil, Australia, Spain, Japan, and Mexico. Clooney directed and stars in the drama about a lonely scientist trying to save humanity.
Period series Bridgerton – the first Netflix original series from producer Shonda Rhimes and her Shondaland – is projected to be watched by more than 63m households in its first 28 Days, which makes it the service's fifth biggest original series launch of all time.
Bridgerton has reached number one in 76 countries including the US, UK, Brazil, France and South Africa, and has reached the top 10 in every country except Japan.
Netflix projected that 44m households will choose to watch Robert Rodriguez's children's adventure film We Can Be Heroes in its first 28 days and has put a sequel into development.
The film reached number one on the top 10 childrens overall list in 88 countries and made it onto the top 10 for all films in all countries across the world.
Netflix's global subscriber base grew by close to 28m in the first three quarters of 2020.