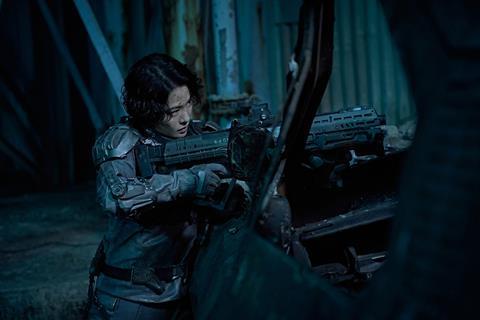 Netflix in Korea unveiled its 2022 Korean content line-up today (January 19), with an initial slate of 24 titles and plans to launch "more than 25 compelling Korean shows" in 2022.
According to the global streamer, it will make this year its most prolific to date in terms of new Korean productions.
"Overall, global viewing hours of our Korean shows grew six-fold last year, compared to 2019. To date, Squid Game is the biggest show we have ever launched, reigning as the most viewed Netflix show in 94 countries at its peak. In fact, 95% of Squid Game's viewership came from outside Korea, and many of these viewers went on to explore other Korean content," said Don Kang, Netflix's VP of content, Korea, in a statement.
Kang went on to say Train To Busan director Yeon Sang-ho's series Hellbound, which launched two months after Squid Game, clocked 43.5 million viewing hours with its premiere. The show was among the Top 10 Netflix shows in 93 countries, and ranked number one in 34 countries.
The 2022 line-up features six films including Yeon's dystopian cloning thriller Jung_E, The Villainess director Jung Byung-gil's new action feature Carter, and Seoul Vibe, an action film starring Yoo Ah-in (Burning) that unfolds around the 1988 Seoul Olympics.
Among the 17 scripted shows announced are high-school zombie series All Of Us Are Dead and Money Heist: Korea – Joint Economic Area, an adaptation of Netflix's popular Spanish series.
"We believe this is a slate that showcases more of the inventive and gripping Korean storytelling that the world has come to love. To do that, we will continue to invest in Korea's creative ecosystem," said Kang.