EXCLUSIVE: 13 Reasons Why leads chart of in-demand shows.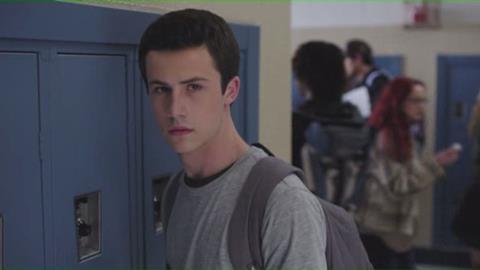 Netflix accounted for nine out of the 10 most in-demand digital original shows in South Korea over the period June 16-July 15, a Parrot Analytics study has revealed.
According to the Los Angeles-based data science firm's Demand Expressions metric that gauges total audience demand for a show within a particular country, 13 Reasons Why was the most popular show that originated exclusively online.
The mystery series scored 447,624 Demand Expressions, which reflect the online desire, engagement and consumption of content. The score is weighted by importance so that a stream or download represents a higher expression of demand than a 'like' or a comment.
Some way behind in second place was Stranger Things with 299,407 Demand Expressions, followed by Black Mirror on 293,004, GLOW on 285,616, and Marvel's Iron Fist on 256,663.
Amazon Studios' The Grand Tour – the only non-Netflix show in the top 10 – ranked eighth on 228,794.
When the same period of observation was applied to overall TV shows encompassing a series that originated on any platform from any country, no US content made it in to the top 10, although Game Of Thrones did place in the top 20.
In this measurement, the top show was Infinite Challenge with 9,086,236 Demand Expressions, followed by Fight For My Way with 7,316,166, and Jealousy Incarnate with 7,134,634.
Top 10 digital originals in South Korea
Show / Platform / Average Demand Expressions
13 Reasons Why / Netflix /447,624
Stranger Things / Netflix / 299,407
BlackMirror / Netflix / 293,004
GLOW / Netflix / 285,616
Marvel's Iron Fist / Netflix / 256,663
Orange Is The New Black / Netflix / 254,916
HouseOf Cards / Netflix / 234,724
The Grand Tour / 228,794
Sense8 / Netflix / Amazon Studios / 210,520
The Last Kingdom / Netflix / 143,436
Top 10 overall shows in South Korea
Infinite Challenge / 9,086,236
Fight For My Way/ 7,316,166
Jealousy Incarnate / 7,134,634
Knowing Bros / 7,095,304
My Father Is Strange / 5,246,515
Suspicious Partner / 4,865,972
Nameless Woman / 4,697,619
Moonlight Drawn By Clouds / 4,509,204
Youn's Kitchen / 3,699,728
Seven Day Queen / 3,686,524