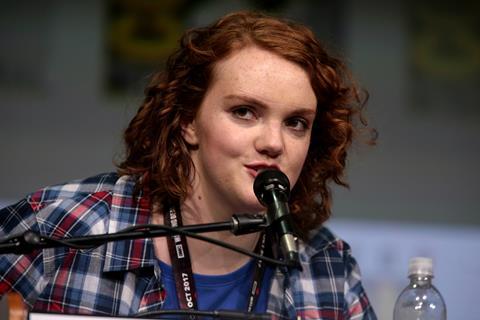 Netflix has pounced on Black Label Media's high school rom-com Sierra Burgess Is A Loser starring Shannon Purser from Stranger Things.
Ian Samuels makes his feature directorial debut on the Cyrano de Bergerac retelling from a screenplay by Lindsay Beer. The story follows an intelligent teenager who falls into a romantic entanglement over mistaken identity and must team up with the popular girl to win her crush.
RJ Cyler, Kristine Froseth, Noah Centineo, Chrissy Metz, Alan Ruck and Lea Thompson star.
Black Label Media produced and fully financed Sierra Burgess Is A Loser and Black Label's Molly Smith, Rachel Smith, Trent Luckinbill and Thad Luckinbill serve as producers
Netflix will debut the film on its streaming platform this year and brokered the deal with Endeavor Content.
Black Label Media's credits include Sicario, 71, The Good Lie, Rebel In The Rye and Begin Again, and it served as co-financier and executive producer on La La Land with Lionsgate.