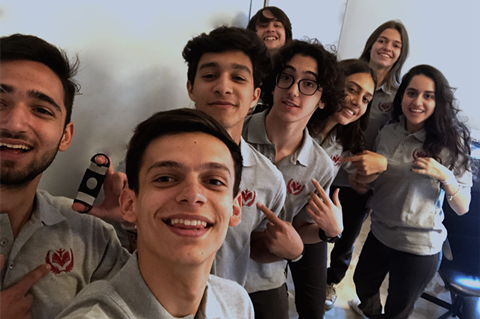 Principal photography is underway in Jordan on supernatural teenage drama Jinn, the first Arabic language original series from streaming giant Netflix.
Directed and executive produced by Lebanese filmmaker Mir-Jean Bou-Chaaya (Very Big Shot), Jinn will shoot across 10 weeks in Petra, Wadi Rum and 12 locations in Jordanian capital Amman. The production team includes 55 Jordanian crew, trainees and interns.
The six-episode series is expected to launch on the platform around the world in 2019.
Produced by Kabreet Productions, the series is executive produced by Elan and Rajeev Dassani. Elan is also head writer, working with Rajeev and Amin Matalqa. The latter will direct the final three episodes.
Featuring a cast of rising talents from across the region, Jinn will follow a group of Arab teenagers as friendships and budding romances are tested by the unknowingly invited supernatural forces of Jinn.
Jinn are supernatural creatures that have their roots in early Arabian mythology.
Leading the cast for the series are Jordanian Salma Malhas as Mira, Hamza Abu Eqab as Keras, Sultan Alhalil as Yassin and Aysha Shahalthough as Vera.