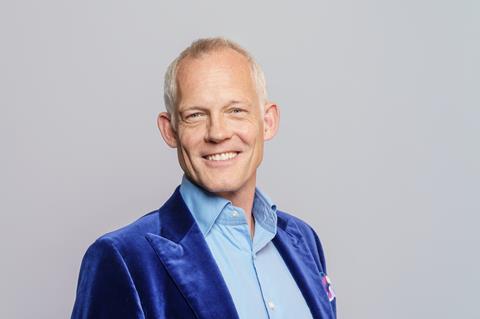 Jaap van Heusden's drama In Alaska, Vincent Bal and Sem Assink's animation Miss Moxy and Tallulah Schwab's travelling magician story Mr K are the first three feature films to be supported through the Netherlands Film Fund's ambitious Cinescoop scheme.
They will each receive €1.8m ($1.9m) from the fund that focuses on commercial, internationally-facing Dutch features.
"We want to give the strongest possible boost to films with a high level of ambition," said Bero Beyer, CEO Netherlands Film Fund.
In Alaska is produced by IJswater Films' with Canada's Uuktimiaq Studios, in association with Canada's Rhombus Media. Backers are the Netherland's VolterraGroup and Belgium's Caviar as well as public broadcaster EO.
The film centres on a depressed 17-year-old from a tiny village in Alaska who wants to end his own life but instead shoots the oil pipeline that crosses the state and becomes a wanted terrorist, hunted by a seasoned FBI agent.
Miss Moxy is from Phanta Animation, with BosBros, Belgium's Eyeworks Film & TV Drama and Denmark's Little Dream, while The Film Kitchen is producing Mr K. Co-producers are Belgium's A Private View and Norway's Take 1. Mr K tells the story of a travelling magician who is caught up in a Kafkaesque nightmare when he cannot find the exit of the hotel he has slept in.
The fund is also backing three documentaries and four features through its selective funding scheme. They are Karin Junger's Injury (€1m); Vincent Boy Kars' Future Me (€600,0000); Peter Hoogendoorn's comedy road movie Three Days Of Fish, (€950,000); Michiel ten Horn's Any Other Night (€1m); Kasper Verkaik's documentary Soldier's Bones (€165.907); Tessa Leuwsha's doc Mother Surinam (€150,000); and Pim Zwier's doc Mondria(a)n (€95,000).
Cinescoop focuses on commercial Dutch features, including animations, with the potential to travel.