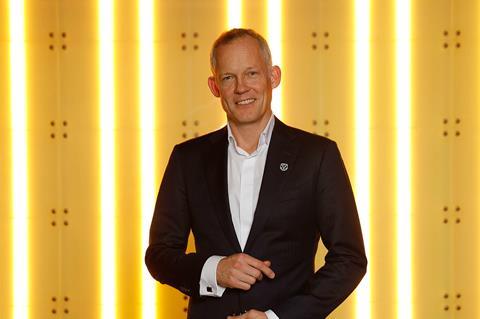 Bero Beyer, the recently installed CEO of the Netherlands Film Fund, has revealed the measures the Fund is planning to put in place to protect the Dutch film industry as the coronavirus crisis continues.
A number of both short and longer term measures are being discussed. These include bridge financing for extra costs for films whose release has been postponed and a relaxation of the usual rules and obligations around subsidy periods and repayment schedules.
"Things change on a daily basis (but) what we are working on is a set of measures which will make it possible to be more than lenient towards productions we have already supported and maybe even given them additional support in terms of cash flow or bridge financing so they can cover the harshest costs of having to postpone," said Beyer.
The intervention from the Fund comes in the wake of Dutch Prime Minister Mark Rutte's speech to the nation on Monday (March 18) which included assurances that the government would "do the utmost possible" to safeguard Dutch commerce and culture.
Beyer, who previously headed up the International Film Festival Rotterdam before taking up his new job at the Fund at the beginning of March, said that the initial measures amounted to "triage."
"We have to decide where to give preference first. Hopefully, later on, we will find additional funds."
Fund representatives met with the Ministry of Culture yesterday to try to develop measures to "add on to the general support mechanisms the government is likely to pass in the next couple of days," as Beyer put it.
The Dutch industry has been left reeling by the postponement of productions, the cancellation of local film festivals supported but the Fund (among them Movies That Matter and Curaçao IFFR (CIFFR)) and, now, the closure of cinemas. As Beyer points out, festivals tend not to have large cash reserves but to rely on income generated by ticket sales.
"This (festivals) is one of the sectors where we are trying to have a quicker response mechanism so at least we might be able to support them enough so they can continue next year, which is not a given for any festival organisation."
Beyer added: "we want to make sure the delicate infrastructure of diverse cinema flowers that we've been trying to maintain for the last decades remain intact and will bloom again next year."
In spite of the coronavirus pandemic, Beyer and his colleagues are continuing to make new funding decisions. "We're open as usual. We are adapting quickly to a different working practice, working from home and having online meetings etc," the Fund head said. "We don't see any reason to slow down our regular business."