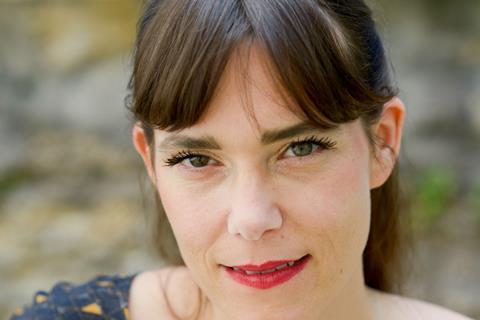 NIFFF Extended, the section of Swiss festival Neuchâtel International Fantastic Film Festival (NIFFF) probing the future of cinema, launches today with a wide-ranging programme exploring how games, transmedia and VFX are helping to change storytelling in feature filmmaking.
The programme is becoming the main industry focus of the festival, attracting high-level guests and featuring premieres and cutting- edge debates.
"The Neuchâtel festival has the name 'film festival' because it is a historical brand but we really have broadened our vision of what we show and what we discuss," said Anaïs Emery, artistic director and co-founder of the festival. "We are a hybrid event for sure."
NIFFF Extended is hosting the European premiere of a demo of Dr Grodbort's Invaders, the new game created by Greg Broadmore, the visionary designer at New Zealand's Weta Workshop whose film credits include District 9, Avatar and Tintin. He is developing mixed reality games in collaboration with US outfit Magic Leap.
Several prominent figures in Scandinavian fantasy filmmaking are also in town for the 'New Models of Development' symposium which will look at the pioneering work of New Danish Screen in the fantasy film arena.
Speakers include producers Johnny Andersen of New Danish Screen, whose credits include Valhalla Rising, and Piodor Gustafsson, of Spark Film & TV, whose credits include Border, as well as creative producer and writer Valeria Richter of Nordic Factory. There will be screenings of notable Danish fantasy films in the 'Danes Do It Better' sidebar including titles suchas Ulaa Salim's Sons Of Denmark and Gustav Möller's The Guilty.
NIFFF Extended is also hosting a session called 'Imagination Empowerment' which will look at the use of visual effects in Germany's first Netflix original, Dark, and in the Chinese box office hit The Wandering Earth.
The 'Computer Generated Actors' sessions will see speakers including Kamen Markov, VFX supervisor, at the UK's Moving Picture Company (MPC) and Andy Wood, president of the UK's Cubic Motion, debate the phenomenon of AI-generated movie stars. "It's a really tough topic with really deep ethical questions," said Emery. "The main point is to understand the work of the actor in this technological environment."
The NIFFF Extended programme has a historical dimension and is this year showcasing Victorian-era stereoscopic photographs from the collection of Queen guitarist Brian May
May's collaborator and co-author, the photo-historian Denis Pellerin, is co-curating an exhibition of May's Victorian photography while also taking part in a conference on 'Stereoscopy as a Precursor of Fantastic Film'.
The 19th edition of NIFFF (July 3-15 ) opened with a screening of Deerskin, directed by French musician, DJ and filmmaker, Quentin Dupieux and starring Jean Dujardin, who was in town to introduce the film.
Several sales agents and distributors are attending NIFF, including representatives from UK-based HanWay Films to accompany the festival's special guest, Miike Takashi, whose Cannes Directors' Fortnight title First Love is screening as part of a New Cinema from Asia section. Further leading Asian guests at the festival include First Love producer Saka Misako, Lee Won-Tae, the director of The Gangster, The Cop, The Devil, and Sarin Preap, the star of The Prey.
Executives from French sales company WTFilms, which is handling Deerksin, and Jennifer Reeder's teen noir Knives And Skin, which is screening in the International Competition, are also in town.