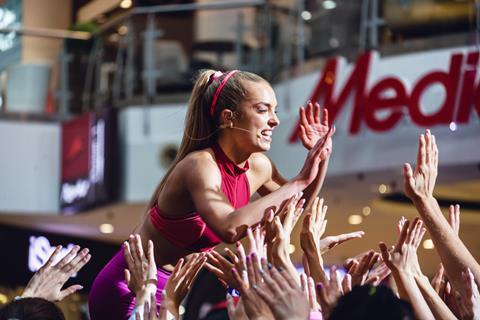 Jan Naszewski's New Europe Film Sales has closed the first deal for Magnus von Horn's Sweat, with French rights going to ARP.
New Europe is now in talks with more territories.
The film is a Polish-Swedish co-production; von Horn is a Swedish-born director living in Poland. Gutek Film will release Sweat in Poland and TriArt in Sweden.
The film is a Cannes 2020 official selection, following three days in the life of a fitness motivator and social media influencer, played by Magdalena Koleśnik. She has hundreds of thousands of online followers but craves true intimacy in real life.
Von Horn's debut feature The Here After played in Directors' Fortnight in 2015.
Mariusz Włodarski produces for Lava Films, with co-producers Zentropa Sweden, Film i Vast, ITI Neovision, EC1 Łódź – The City of Culture, Di Factory and Opus Film. Cinema Defacto and Gaijin served as associate producers. Backing comes from the Polish Film Institute, Swedish Film Institute and Creative Europe/MEDIA.
Sweat was developed as part of the Torino Film Lab and ACE 27.
New Europe is screening Sweat during the Cannes Marché next week. The company's slate also includes Rotterdam Big Screen Competition winner A Perfectly Normal Family and Disco, which has been nominated this week for five Amanda Awards in Norway. New Europe is also handling sales for the upcoming Icelandic supernatural drama Lamb and Norwegian family animation Christmas at Cattle Hill.