Acquisitions include the first ever animation in Karlovy Vary's competition and the debut of an EFA-nominated filmmaker.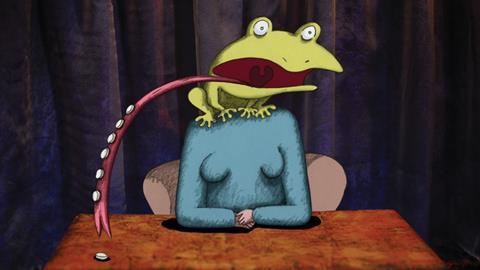 Polish world sales agency New Europe Film Sales picked up two films ahead of the 49th Karlovy Vary International Film Festival: Rocks in my Pockets by Signe Baumane and Kebab & Horoscope by Grzegorz Jaroszuk. Both films will recieve their world premieres in Karlovy Vary.
Competition title Rocks in my Pockets by controversial animator Signe Baumane became the first ever animated feature selected by the festival.
The US-Latvian production is a personal story of the animator known for her daring films addressing issues such as women's rights, sex and how it feels to go to the dentist. She is also known for her long-term collaboration with Bill Plympton.
Signe analyses women from her family, including herself, and their battles with madness. The film comprises visual metaphors, surreal images and her twisted sense of humour.
New Europe handles world sales for the film outside North America, where Zeitgeist will handle the release. Jan Naszewski, the CEO of New Europe Film Sales said: "We have been following Signe's career for many years and we're delighted to able to spread her very original work to the market."
The second new film in New Europe's catalogue is Kebab & Horoscope by Grzegorz Jaroszuk - a first-time Polish director, whose graduation short film Frozen Stories, also handled by New Europe Film Sales, was a festival hit, playing in Sundance and Locarno among others and was nominated for the European Film Award in 2011.
Naszewski said: "The acquisition is in line with the company's policy to follow our short film directors and support them when they produce feature film debuts."
Produced by MD4 and Zentropa Poland, Kebab & Horoscope is an absurd black comedy about group of misfits from a carpet shop, who have a chance to change their lives with the help of two marketing experts — an ex-kebab shop worker and an ex-fortune teller from a wildlife magazine.
The film will play in KVIFF's East of the West competition.