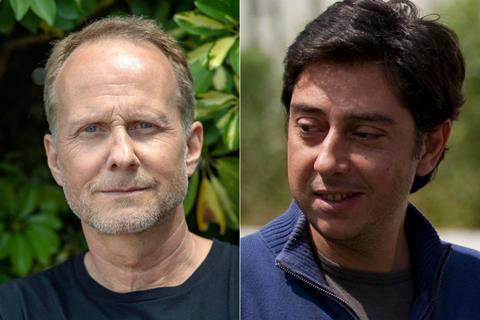 New projects from Danish director Niels Arden Oplev and Portugal's Miguel Gomes are among the 26 selected in the latest Eurimages co-production support funding round.
The 26 films have been awarded a total of €6.1m (£5.5m). 52% are directed by women, with those projects receiving €2.5m (£2.3m) – 41% of the total funding.
Arden Oplev's new film Rose will receive €280,000 (£253,319), and is a co-production between Norway and his native Denmark. Oplev's previous features include 2009's The Girl With The Dragon Tattoo and last year's Daniel.
Also included is Gomes' Savagery, receiving €310,000 (£280,445). The film is an adaptation of Euclides de Cunha's seminal Brazilian book Rebellion In The Backlands, about the 1897 war between the First Brazilian Republic army and the residents of the Canudos municipality. Produced by Portugal's O Som e a Fúria and France's Shellac Sud, production is currently on hold due to the Covid-19 pandemic.
Due to the pandemic, the Eurimages board has extended the validity of all co-production project awards, up from 12 to 20 months.
It has also awarded €670,698 (£606,381) to 72 European cinemas; and tomorrow will publish a call for proposals for its Audentia award, promoting gender equality in the European industry.
Eurimages July 2020 co-production funding
Rose (Den-Nor) dir. Niels Arden Oplev - €280,000
A Reply To A Letter From Helga (Ice-Neth-Est) dir. Asa Hjorleifsdottir - €285,000
Behind The Haystacks (Gre-Ger) dir. Asimina Proedrou - €160,000
Savagery (Por-Fr) dir. Miguel Gomes - €310,000
The Sacred Spirit (Sp-Fr-Tur) dir. Cham Garcia Ibarra - €190,000
Bruxa (Fr-Por-Bel) dir. Cristèle Alves Meira - €180,000
Dreaming Walls (Bel-Fr-Swe-Neth) dirs. Amélie Van Elmbt, Maya Duverdier - €150,000
The Delegation (Pol-Ger-Isr) dir. Asaf Saban - €290,000
Entre la via et la mort (Bel-Fr-Sp) dir. Giordano Gederlini - €380,000
Chicken Boy (Ice-Den-Swe) dir. Guðmundur Arnar Guðmundsson - €360,000
The Total Trust (Ger-Neth) dir. Yan Ting Yuen - €150,000
The Cow That Sang A Song About The Future (Fr-Chile-Ger) dir. Francisca Alegria - €150,000
Victim (Slovak-Cze-Ger) dir. Michal Blaško - €140,000
La Civil (Bel-Rom) dir. Teodora Ana Mihai - €225,000
Les Harkis (Fr-Bel) dir. Philippe Faucon - €420,000
Normal (Fr-Bel) dir. Olivier Babinet - €280,000
The Line (Switz-Fr-Bel) dir. Ursula Meier - €300,000
The Man Of A Thousand Faces (Fr-Pol) dir. Sonia Kronlund - €100,000
Traces (Cro-Lith) dir. Dubravka Turic - €140,000
White Plastic Sky (Hun-Slovak) dir. Tibor Bánóczki, Sarolta Szabó - €400,000
The Good Driver (Fin-Bul) dir. Tonislav Hristov - €137,000
The Restless (Bel-Lux-Fr) dir. Joachim Lafosse - €300,000
Good Life (Swe-Lith-Fin) dir. Viktorija Siaulyte - €50,000
Young Plato (Ire-Bel-UK) dir. Neasa Ní Chianáin - €150,000
Disco Boy (Fr-It-Pol) dir. Giacomo Abbruzzese - €350,000
The Nightsiren (Slovak-Cz-Fr) dir. Tereza Nvotova - €260,000