Creative Scotland has identified seven key priorities for growing the country's film sector, top of which is the creation of a film studio.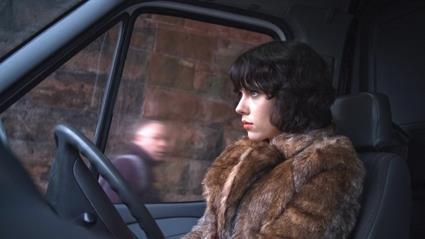 Creative Scotland has published its Film Strategy 2014-17, detailing priorities for the film sector over the next three years.
The strategic roadmap from the Scottish arts body is a response to the objectives and ambitions put forward in the Film Sector Review published in January.
It was developed in consultation with individuals and organisations in film education,production, distribution, exhibition and audience development, as well as from representative industry bodies.
The strategy document identifies the following key priorities:
the establishment of a sustainable film studio;


increased incentives for film and television production which match ­ or better ­ the incentives of other territories;


greater support for writers and script development;


talent and skills development across the entire film value chain addressing skills gaps through specific targeted programmes;


support for and commitment to Scotland's production community, in particular documentary-making and animation, through sourcing increased funding for production;


support for, and investment across, the distribution and exhibition sector creating better links from production through to distribution and exhibition together with a focus on audience development;


greater emphasis on film and moving image education with clearer, more co-ordinated routes from school to further education and on into industry, together with development of real professional opportunities and sustainable careers across the screen sector.
Natalie Usher, director of film and media at Creative Scotland, described the document as "ambitious" with an aim to make Scotland "home to a vibrant, culturally diverse and commercially-competitive film sector".
"It is motivated by a shared ambition to see a growth in the number and diversity of films and filmmakers; to establish an enviable reputation for excellence in filmmaking and cement Scotland's position as a key destination for international productions," said Usher.
"Scotland will be a nation that celebrates the importance of every aspect of its film culture."
Usher said the ambition was to generate the conditions necessary to position the film sector at the heart of Scotland¹s economic and cultural life.
"We will concentrate our efforts on the priorities outlined in the Strategy over the next three years so that Scotland is better equipped to compete on an equal footing with other countries," she added.
Creative Scotland has an annual budget of around £90m ($152.5m), with around £8m ($13.6m) earmarked for film.
The organisation recently raised its cap for investment in film production from £300,000 to £500,000 ($500k to $850k) and reduced the minimum co-funding required for Flexible Multi Project Development from 25% to 10%.
The full strategy document can be found at http://www.creativescotland.com/what-we-do/latest-news/archive/2014/10/film-strategy-2014-17-published
The Film Strategy is the first of four sector strategies to be produced by Creative Scotland, with arts, creative industries and international strategies to follow.