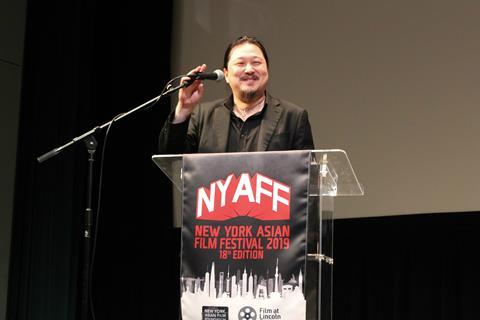 New York Asian Film Festival (NYAFF) organisers have set a virtual edition from August 28-September 12 after they cancelled the physical event due to the pandemic.
The acclaimed festival typically runs from late June for roughly two weeks and presents world premieres of new work and acclaimed festival and commercial hits.
NYAFF executive director Samuel Jamier said, "We held out for a physical, real festival as long as we could. At the core of what we do, there's always the idea(l) of staying true to what makes our annual event unique: the sense of community and the communal experience of watching films together with conditions of projection that give justice to the creators and filmmakers' vision.
"Considering the reality, we need to adapt and change accordingly since it's now clear the US won't follow models of governance (in the private and public sector) that would make the reopening of theatres safe and possible.
"But in these very dark, surreal times, we still have the luxury to share with our ever loyal and growing audience our passion for cinema… This also offers the occasion to find new creativity, not only in content but how it is delivered, and the platform we'll be partnering with, the Smart Cinema USA app, provides exactly that.
"As we are wont to do, we're going full-on, without a safety net, and will run from August 28 to September 12."
Jamier expects to announce further details about the 2020 edition shortly.
Last year's event ran from June 28-July 14 and opened with Bernard Rose's Samurai Marathon (Japan-UK) and closed with Herman Yau's Hong Kong box office hit The White Storm 2: Drug Lords.
The 18th edition saw the Screen International Rising Star Asia Award go to Japan's Nana Komatsu and Ryu Jun-yeol from South Korea.