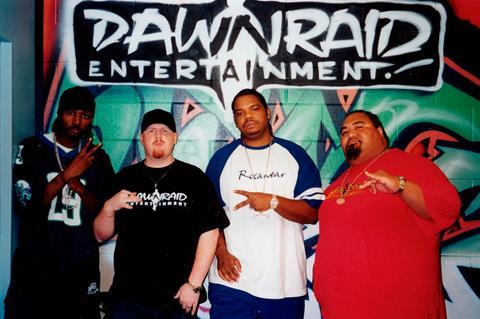 Production has begun in New Zealand on Dawn Raid, the documentary about the legendary Polynesian record label that forms part of XYZ Films' Cannes sales roster.
Emerging from humble beginnings in Auckland, New Zealand, Dawn Raid Entertainment brought urban Pasikifa to the world, creating a stable for gold and platinum-selling New Zealand hip hop and R&B artists, and a global brand and legacy that resonates throughout Zealand culture.
XYZ Films will handle global sales on the Croisette under the XYZ/GFC Films documentary division.
Dawn Raid will explore the history of the acclaimed Polynesian record label, which began with two friends from Otara who took note of the 1970's immigration raids and gave a voice to a community, and left a cultural legacy that endures to this day.
The documentary will feature interviews with the record label founders, Andy Murnane and Brother D, as well as key players such as Savage, The Deceptikonz, Scribe, Aaradhna and John Barnett, and a host of influential music industry figures from New Zealand and Australasia.
Dawn Raid will also feature previously unseen archival footage of the Dawn Raid story with appearances from hip-hop stars Snoop Dogg, Akon, Wu-Tang Clan and more.
Director Oscar Kightley said, "Dawn Raid Entertainment and that stable of artists were one of the most extraordinary musical movements in New Zealand music history. It's a privilege to try and tell the story behind that".
Matthew Metcalfe (McLaren, The Dead Lands) and Leela Menon (Orphans & Kingdoms) with Fraser Brown (Wayne, Orphans & Kingdoms) serve as executive producers.
Auckland- and Sydney-based production GFC films is producing, continuing its run of high-end documentaries that include Beyond The Edge, McLaren, Wayne, Born Racer, and the upcoming Capital In The 21st Century.
Dawn Raid is financed with investment from the New Zealand Film Commission, GFC Films, Traus Investments and ANZ Bank, and is scheduled for international launch in 2020.
XYZ's documentary sales slate includes recent Tribeca selections You Don't Nomi, the story about Paul Verhoeven's controversial film Showgirls, on which XYZ served as executive producer, and Framing John DeLorean, on which it served as lead producer, and will open through IFC Films on June 7.