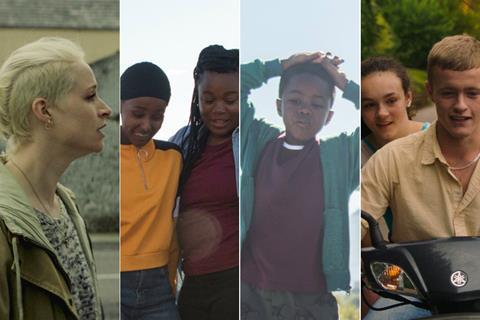 Fifteen emerging actors have been longlisted for the British Independent Film Awards (BIFA) 2020 most promising newcomer prize.
They include Niamh Algar, for her role as Ursula in Calm With Horses; Bukky Bakray, Kosar Ali and D'Angelo Osei Kissiedu from Rocks; and Frankie Box and Alfie Deegan from Perfect 10.
The longlist is the latest BIFA announcement this week, following the reveal of three New Talent categories yesterday. The longlists for international feature and documentary will be revealed on Thursday and Friday respectively.
The final five nominations will be announced on Wednesday December 9. BIFA confirmed yesterday that the winners will be crowned in early February, a move from the traditional early December slot that keeps the awards in line with the rest of the elongated awards calendar.
Algar (2018), County Lines' Conrad Khan (2020), Kindred's Tamara Lawrance (2018) and The Secret Garden's Dixie Egerickx (2019) were all previously named Screen Stars of Tomorrow – as was last year's Most Promising Newcomer winner Sam Adewunmi (2019).
Four films – Calm With Horses, Perfect 10, County Lines and Looted – have now been longlisted in all four categories announced so far.
Nine of the 15 longlisted names are women; with eight of the 15 from non-white ethnic backgrounds.
The most promising newcomer award is for acting talent who are either UK nationals or have achieved 'settled' status by residing in the UK for more than five years. The BIFA nomination committee can also accept entries at its discretion for individuals who have demonstrably been living and working in the UK for a considerable period of time and intend to do so in the future.
The four primary acting awards are open to all actors of all nationalities providing the relevant film originated or was majority-produced in the UK.
BIFA 2020 Most Promising Newcomer longlist
Fabienne Piolini-Castle - Body Of Water
Niamh Algar - Calm With Horses
Conrad Khan - County Lines
Jonathan Ajayi - The Drifters
Tamara Lawrance - Kindred
Amir El-Masry - Limbo
Charley Palmer Rothwell - Looted
Emilia Jones - Nuclear
Frankie Box - Perfect 10
Alfie Deegan - Perfect 10
Pippa Bennett-Warner - Real
Bukky Bakray - Rocks
Kosar Ali - Rocks
D'angelo Osei Kissiedu - Rocks
Dixie Egerickx - The Secret Garden