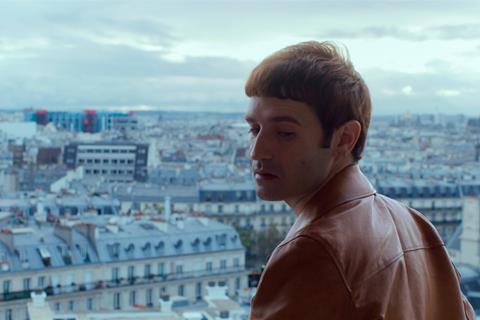 Los Angeles-based Altered Innocence has acquired US rights to comedy-drama My Best Part, the directorial debut of actor Nicolas Maury, best known internationally for his role as the highly-strung agent Hervé in hit French show Call My Agent!
Maury directs and stars as an actor who returns home to his difficult mother, played by Nathalie Baye, in the French countryside to lick his wounds after a series of career setbacks and falling out with his dentist boyfriend.
Paris-based sales company Les Films du Losange has also recently secured deals to Israel (TLV) and Brazil (Imovision), with previously announced sales including to Germany (Salzgeber & Co), Canada (Axia Films), Taiwan (Mirror Stage Films), Switzerland (Sister) and Benelux (Athena).
Dedicated to LGBTQ and coming-of-age films with an artistic edge, Altered Innocence's other upcoming 2021 releases include Fabrice du Welz's Adoration and Brandon Colvin's A Dim Valley.
Maury's previous acting credits include Yann Gonzalez's Knife + Bread and upcoming mainstream hospital comedy C'est La Vie.
"As a big fan of Nicolas Maury's outrageous work in Yann Gonzalez's films, I was incredibly pleased to see his debut feature take a more intimate approach while still retaining his unique charm and brave vulnerability," said Altered Innocence CEO Frank Jaffe.
My Best Part was feted with a Cannes label in 2020 and is nominated in the best first feature category of this year's French César awards.
The feature had a theatrical release in France for just two days last autumn before cinemas shut due to the pandemic. Les Films du Losange, which also distributes the title, plans to put it back into cinemas when they reopen again.
Les Films du Losange expects to seal further deals on the title at next week's online EFM alongside launching sales on Berlinale 2021 Golden Bear contender Fabian by Dominik Graf.
Maury will also be participating in the Berlinale as one of the talents being showcased in this year's edition of the European Film Promotions's Shooting Stars.