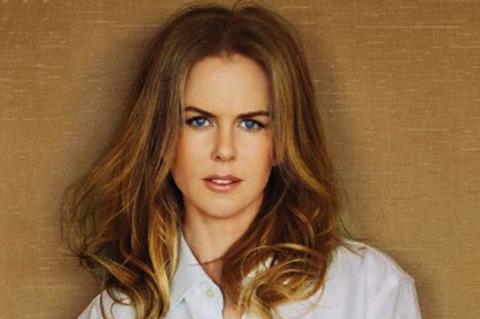 Emmy-winner Nicole Kidman is set to star in Destroyer, a modern Los Angeles crime thriller to be directed by Karyn Kusama from an original screenplay by Phil Hay and Matt Manfredi. Casting is currently underway on the film.
30WEST will fully finance the film. Fred Berger of Automatik is producing alongside Hay and Manfredi, who also wrote and produced Kusama's The Invitation. Rocket Science is handling international sales and helped arrange the financing, while ICM Partners and CAA are representing North American rights.
Destroyer follows the moral and existential odyssey of LAPD detective Erin Bell who as a young cop was placed undercover with a gang in the California desert with tragic results. When the leader of that gang re-emerges many years later, she must work her way back through the remaining members and into her own history with them to finally reckon with the demons that destroyed her past.
Kidman is fresh off the success of her HBO hit series Big Little Lies, which recently earned her an Emmy for lead actress in a limited series. Her recent film credits include Sofia Coppola's The Beguiled for Focus Features and Yorgos Lanthimos' Killing Of A Sacred Deer for A24. Kidman has been nominated for four Oscars, winning for her performance in Stephen Daldry's The Hours.
Kusama made her directorial debut on Girlfight, which starred Michelle Rodriguez. The film was released by Screen Gems and earned Kusama the grand jury prize at the Sundance Film Festival.
Berger received an Oscar nomination and won Golden Globe and BAFTA awards for Damien Chazelle's musical La La Land starring Emma Stone and Ryan Gosling.
"Phil and Matt have written one of the most compelling screenplays I've ever read, Nicole is at the top of her game – doing tremendously exciting work – and Karyn is one of the most assured voices working today," Berger said. "It's a powerful combination, sure to produce an iconic character, and I feel lucky to be in their company."
Thorsten Schumacher, founder and CEO of Rocket Science, said: "In bringing together Karyn Kusama and Nicole Kidman, Destroyer is set to be a formidable and intelligent commercial thriller with a commanding female protagonist. I can't wait to see them bring Phil and Matt's incredible script to the screen."