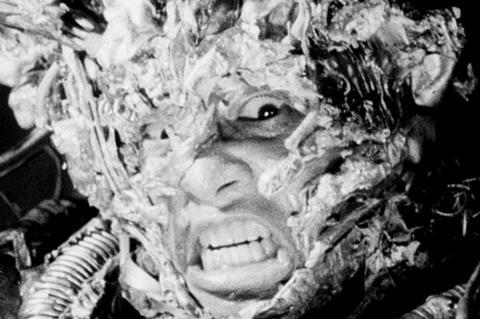 Tokyo-based studio Nikkatsu Corporation has struck a deal with Japanese director Shinya Tsukamoto to handle international sales on nine of his cult library titles, including Tetsuo: The Iron Man, originally released in 1989.
One of the most famous examples of Japanese cyberpunk, the black-and-white sci-fi horror catapulted Tsukamoto into cult stardom both in Japan and internationally. Nikkatsu has also picked up the film's sequel, Tetsuo II: Body Hammer (1992), which revisited the same theme of a man being slowly transformed into a metal weapon, but was made with a bigger budget and shot in colour.
Nikkatsu's deal with Tsukamoto also includes his later films Tokyo Fist (1995), Bullet Ballet (1998), A Snake Of June (2002), Vital (2004), Haze (2005) and Kotoko (2011), along with one of his first productions, The Adventure Of Denchu-Kozo (1987). Most of the older titles have been digitally restored.
Germany's Nippon Connection film festival, which takes place in Frankfurt later this month, will present Tsukamoto with the Nippon Honor Award and screen his newest film, Killing (2018), along with two classics Tetsuo: The Iron Man and Tokyo Fist.