EXCLUSIVE: Gael García Bernal among directors on anthology film.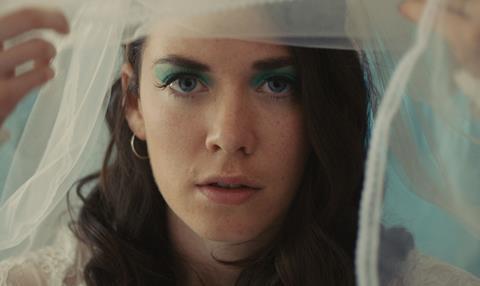 Japan's Nikkatsu Corporation has taken international sales rights on omnibus romantic drama Madly, which premiered at this year's Tribeca Film Festival in April.
Comprised of six stories, all of which focus on the complications of modern love, the film features behind-the-camera stints from talent including Gael García Bernal, Sion Sono, Sebastián Silva, Mia Wasikowska, Anurag Kashyap, and Natasha Khan, all of whom directed one of the 15-minute vignettes.
Following its premiere in Tribeca, where star Radhika Apte picked up the festival's best actress award, the film had a subsequent berth at the Melbourne International Film Festival in August.
The feature was produced by Eric Mahoney and executively produced by Nusrat Durrani.
Durrani commented: "Madly is a thrilling take on a universal subject and its six scintillating films tackle bold themes that represent a global state-of-the-union of love. We are happy to have Nikkatsu represent the film."
Further titles on Nikkatsu's slate include Kimo Stamboel and Timo Tjahjanto action thriller Headshot, which premiered at Toronto International Film Festival, and Akihiko Shiota's Wet Woman In The Wind, which premiered in competition at Locarno Film Festival.