Screen's chief film critic Fionnuala Halligan notes the films that stood out from the pack at this year's Venice, Telluride and Toronto film festivals.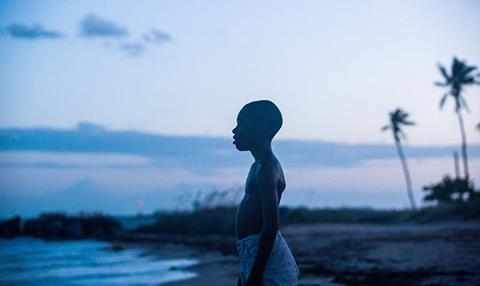 1. La-La Land
It opened the Venice Film Festival, charged into Telluride and continued to draw queues throughout its Toronto Film Festival run where it won the coveted Audience Award. Saturation coverage for Lionsgate's uber-romantic Damien Chazelle-directed musical was assisted by Emma Stone's Best Actress win at Venice. Now it heads to the Zurich and London film festivals before a limited release in the US on December 2, opening wide on the 16th. Happy Christmas for all concerned: by the end of the fall festival guzzle, La La Land seems to be the one to beat for Best Picture.
Contact: Lionsgate
2. Nocturnal Animals
Tom Ford won Best Director at Venice for his adaptation of Austin Wright's narratively snakey novel Tony And Susan, and deservedly so. Unafraid to completely re-write the book's framing device by setting Susan in a glossily high-end art-fashion milieu with which he's undoubtedly familiar, Ford also showed mettle in his sophomore effort when it came to balancing multiple narrative story- and time-lines. This may not be exactly Oscar-ready – apart from Michael Shannon in support – but it screams art-house-hit, darlings.
Contact: FilmNation.
3. Lion
The much-fancied Garth Davis (Top of the Lake) made his feature debut with a real-life story about a lost boy and Google Earth that packs an out-of-this-world punch. Divided between India and Australia, Lion is an elegantly-made crowd-pleaser which suffers from the fact that its highly appealing child actors – all Indian novices – disappear mid-way through and the film is forced to turn on its axis. When India is replaced by Dev Patel, Nicole Kidman and Rooney Mara in a stunning Tasmania, however, there's still plenty to look at. A much needed hit for The Weinstein Company and potential awards contender (it was the Toronto audience's first runner-up).
Contact: The Weinstein Company.
4. Moonlight
Like Boyhood, this impactful, sensitive tale of a young man's life in three acts is a clear critical sensation while being a commercially fragile prospect. Premiering in Telluride, it took Toronto by storm, prompting added screenings and full houses throughout the festival. It's not just that Barry Jenkins' study of masculinity is affecting and well-acted by its three male leads; it's also beautifully made. A24 releases in the US in October, and vocal support should propel Moonlight to awards consideration at least, although a lack of name recognition may limit crossover appeal. And if ever a film called for a casting award, it's this – Yesi Ramirez, take a bow.
Contact: A24.
5. Jackie
The second film this year from Chile's Pablo Larrain (after Neruda), Jackie bowed at Venice and was one of the few major pickups at Toronto, when Fox Searchlight exercised its options. Boasting an intense, unsettling performance by Natalie Portman as the former US First Lady Jacqueline Kennedy, Larrain's fine film stays at a fascinating arms-length as it considers her attempts to control her husband's legacy while contending with the abrupt disappearance of power. Commercially, this art-house feature may surprise: its subject has the potential to cross over to the coveted older audience.
Contact: Fox Searchlight
6. Hacksaw Ridge
Mel Gibson's directorial 'comeback' (it has been ten years since Apocalypto) is delivered with typical brute bluntness, but it's a powerful story of heroism in what now seems like simpler times – the Second World War's Battle of Okinawa in the Pacific, where soldier Andrew Garfield battles with his conscience. Set for release in the US on the eve of its bitterly-fought general election (as odd counter-programming to Dr Strange), Hacksaw Ridge hurls ferocious scenes of combat at the viewer to become a surprise commercial and awards contender, even though it may be a long campaign for a rehabilitated Gibson to take this one to the Dolby Theatre.
Contact: IM Global
7. Lady Macbeth
A tight, formally composed and bold low-budget 1860s-set British feature that set hearts-a-flutter when it launched in Toronto, followed by its San Sebastian Competition berth. Strong direction from director Will Oldroyd (working form a script by Alice Birch) gave the UK independent film sector a much-needed shot in the arm, with Oldroyd joining Andrew Haigh as a talented young auteur to watch. Florence Pugh makes a mark as the reckless Katherine, married off in a business arrangement to a drunken lout and his authoritarian father. Roadside Attractions were quick to scoop up US rights.
Contact: Protagonist
8. Their Finest/Handsome Devil/Paris Can Wait:
If Lady Macbeth was bold and almost anarchic, the UK's wartime romp Their Finest with Gemma Arterton, and the Irish gay boarding school rabble-rouser Handsome Devil promised to deliver the goods for those on the exhibition side of the business in their respective countries. While neither met a trope they couldn't cheerfully incorporate, both are solid, enjoyable films which will deliver to more mature crowds, a fact which was acknowledged by the pick up of Their Finest by Europacorp for the US (Lionsgate previously took UK). Across the pond, Eleanor Coppola should also shoo-in older audiences to the stately Paris Can Wait, boosted by her mid-life protagonists' tendency to break into cordon bleu-tinged escapades, accompanied by some fine, mature wines. A United Kingdom may also end up falling into this category.
Contact: HanWay (Their Finest); Radiant Films (Handsome Devil); Protagonist (Paris Can Wait).
9. Frantz:
France's Francois Ozon delivered an unexpected black-and-white jigsaw puzzle for viewers to assemble in this post-First World War period piece, and business was brisk for Films Distribution. The film had already sold out across Europe at Cannes, but Music Box hopped in quickly for North America after its Venice world premiere, and Curzon Artificial Eye took the UK in Toronto. Involving, less mischievous than some of Ozon's previous work but nonetheless with more than a few narrative red herrings, Frantz delivered two top-notch performances from the intriguing Pierre Niney and Germany's Paula Beer.
Contact: Films Distribution.
10. The simmering-unders:
Films which were expected to pop, but instead fizzed, included J.A. Bayona's A Monster Calls (deemed powerful and moving, although exhibitors expressed concern about its subject matter); LBJ (dubbed worthy if a little dull); Snowden (acclaimed for a great central performance from Joseph Gordon-Levitt, like LBJ's Woody Harrelson and Sully's Tom Hanks), Arrival (solid sci-fi) Queen Of Katwe (dismissed as bland), and A United Kingdom.
With so much attention on the headline-grabbers, however, it is certain that films will emerge from the giant fall festival scramble over the next few months to reappear on industry radars. And the awards race? It still has five more long months left to go.