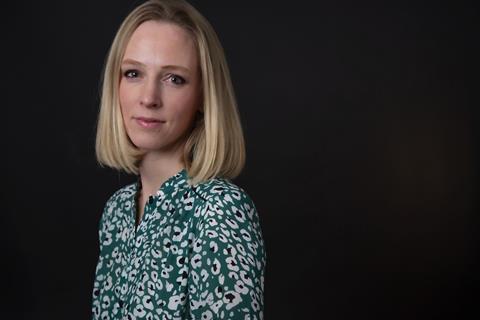 Almost nine in 10 people (87%) working in the UK's film and TV industries have experienced a mental health problem, according to new research from The Film and TV Charity unveiled today.
That is much higher than the 65% figure for the general population in the UK.
The Charity (formerly known as the CTBF) has unveiled its report, The Looking Glass, from the UK's first study into the mental health and wellbeing of workers in the film and TV industries.
Nearly 9,400 industry professionals took part in the survey conducted by the Work Foundation in summer 2019 (of an estimated 260,000 people working in the UK's screen industries).
Other key findings include:
Workers are twice as likely to experience anxiety compared to the national average
Workers are three times as likely to report having harmed themselves compared with the national average
Most concerning are the findings about self-harm and suicide – over half of workers have considered taking their own life (compared with one-fifth nationally) and one in ten had actually attempted to do so
One in 8 in the industry are working in excess of 60 hours per week, compared with one in 50 in other industries. This is leading to over half (57%) feeling that a lack of control over working hours is having a negative impact on their wellbeing
Two thirds (78%) struggle to strike a balance with commitments outside of work (compared to 27% in other industries)
Eight in 10 (84%) people working in film and TV have experienced or witnessed bullying or harassment at work
Only 7% would approach a manager with a mental health issue, falling to just 2% of freelancers
Only 28% said that discussing their mental health had improved the situation, over half (54%) said it had made no difference and 5% said it had made it worse
Only 16% felt there was sufficient support when working on traumatic stories on screen, only 14% felt there was sufficient support when working with vulnerable contributors
Contributing factors ranged from lack of control over working hours, poor work-life balance, intense pressure both on and off set, to loneliness and widespread harassment and bullying; that can be compacted when workers feel like they can't speak up or access mental health support through their work.
Among subsectors, there were specific concerns:
Production and development: Bullying, lack of control over their long working hours
Post-production, animation and VFX: Social isolation, alcohol and drug dependency
Broadcasting: Bullying, poor mental health past and present, want to leave the industry
Distribution: Anxiety, alcohol culture, don't feel valued
Cinema and exhibition: Self- harm, suicidal thoughts and attempts
What next?
In response to the survey, the Charity has now convened the Film and TV Taskforce on Mental Health, which will include sector-wide organisations, which met for the first time in January.
The Charity and Task Force are today unveiling a two-year initiative called The Whole Picture Programme (as part of a longer 10-year strategy). This impact-led programme, which will launch in April with a £3m budget, will aim to increase support, build capacity, change behaviour and improve ways of working.
Collaborators on the project will include Amazon, Apple TV, Banijay and RDF, BBC and BBC Studios, Channel 4, Digital UK, eOne, Endemol Shine, ITV, Sky Group, STV, Universal Pictures, ViacomCBS and Paramount Pictures, Vue Entertainment, Walt Disney Company and Warner Brothers. The mental health charity Mind is also advising.
The Charity is already something of a world leader by offering its free, confidential 24/7 Support Line (0800 054 00 00), which started nearly two years ago. That will be enhanced by the two-year programme, as will peer-to-peer support and a behaviour change campaign.
"Difficult, complex issues"
Alex Pumfrey, chief executive of the Film and TV Charity, told Screen, "When I joined the Charity in October 2017, I heard about a number of suicides [in the industry]…this felt like a secret in the industry."
In one example, location manager Michael Harm took his own life in early 2017, saying how lonely he had felt in his work and calling on the industry to do more to look after its own.
This came at a time of hearing more about harassment and bullying, and the deaths of reality show contestants. "Things began to add up there was more going on here that we needed to understand," she added.
The organisation had expected some 1,000 responses to the survey, but the fact more than 9,000 people responded meant "people need to talk bout what's going on. And they also did it in the hope of being able to change the industry they love. We believe this is the right moment in time to make that change."
Pumfrey described the survey results as "genuinely distressing," which is one reason the Charity did not want to wait to set up the task force or the urgent action plan. "We didn't want to highlight a problem without being able to bring forward some answers," she explained. "The optimistic side of the story is we have a proper programme for change. The industry has immediately stepped up and made a significant commitment to this programme of work."
"You can't sit on this for a year. It felt appropriate to create a short-term response We have an urgent two-year response that will segue into a sustainable 10+ year strategy for mental health. Corporates and organisations have committed to co-create and co-fund this with us."
Still, Pumfrey acknowledged such systemic issues cannot change overnight. "These are difficult, complex very human sorts of issues. I wouldn't pretend a two-year or 10-year plan will get rid of all mental health issues in the industry but it's absolutely right to step in and to mitigate that as best we can."
She hoped the two-year plan and the 10-year strategy can become "the case study of the future, for other UK sectors of the economy but also to international industry. We can be trailblazers and forge a path. We will find that some things work and some things don't - we won't get everything right we need to learn and adapt as we grow."
The full report is available here: https://filmtvcharity.org.uk/whole-picture-programme