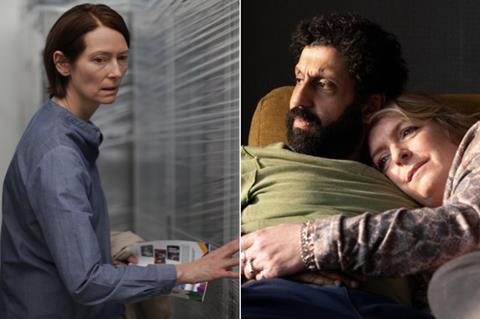 Nordics and Baltics distributor NonStop Entertainment has gone on an eight-film buying spree of titles from last week's Cannes Film Festival.
The acquisitions are:
Apichatpong Weerasethakul's Memoria, starring Tilda Swinton, winner of the Jury Prize at Cannes Competition. Acquired from Match Factory for Nordics and Baltics.
Paul Verhoeven's Benedetta, also from Competition, based on the true story of 17th century lesbian nuns, acquired from Pathe Nordics for Nordics.
Clio Barnard's Ali & Ava, a Directors' Fortnight selection about two middle-aged people finding unexpected love in northern England, acquired from Altitude for Nordic and Baltics.
Andrea Arnold's Cow, a Cannes Premiere verité documentary about the life of a cow, acquired from MK2 for Nordics and Baltic.
Charlotte Gainsbourg's Jane Par Charlotte, a Cannes Premiere documentary, the director's portrait of her famous mother Jane Birkin. Acquired from The Party Film Sales for Nordics.
Oliver Stone's JFK Revisited, the Cannes Premiere documentary revisiting the Kennedy assassination. Acquired from Altitude for Nordics and Baltics.
Warwick Ross & Robert Coe's Blind Ambition, a documentary about Zimbabwean wine tasters, which premiered at Tribeca and was in the Cannes Marché. Acquired from Protagonist for Nordics.
Emma Seligman's Shivababy, a Cannes Marché title which has been an early 2021 hit, comedy about an awkward encounter at a Jewish funeral, acquired from Utopia for Nordics.
NonStop Entertainment CEO Jakob Abrahamsson said, "In a stellar comeback year for the Cannes Film Festival, we've managed to acquire eight fantastic films which happen to be four features and four documentaries, and four of the titles have female directors and four of them have male directors, thus being the perfect mirroring of the NonStop Entertainment philosophy of operations."