Plus: Chicago Film fest honours for Peter Bogdanovich, Steve McQueen; and more…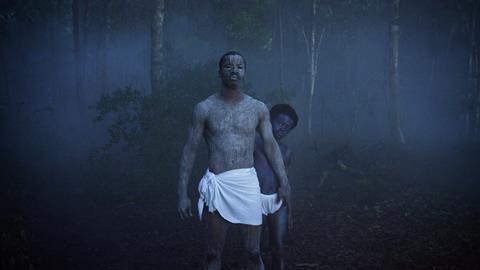 Controversial writer-director-star Nate Parker and his cast will attend the junket sessions for The Birth Of A Nation at the Toronto International Film Festival on September 10 and 11.
Fox Searchlight confirmed on Wednesday the sessions will take place at the studio's Toronto offices at the Fairmont Royal York.
Parker hit the headlines in recent weeks after a 17-year-old rape allegation, for which he was acquitted in 2001, resurfaced.
Last weekend he said in an interview with Ebony: "I never thought about consent as a definition, especially as I do now. I think the definitions of so many things have changed."
As previously announced, the film will not be the subject of an official TIFF press conference.
The 52nd Chicago International Film Festival, set to run October 13-27, will present Peter Bogdanovich with the Gold Hugo Lifetime Achievement Award and stage a tribute to Steve McQueen in conjunction with the 20th Anniversary of the Festival's Black Perspectives programme.
Former Illumination Entertainment vice-president of talent Dave Rosenbaum has joined Montreal-based Cinesite Animation as chief creative officer.
The Cinema Audio Society said beginning with the 53rd CAS Awards on February 18, 2017, it will honour products that enhance the daily lives of mixers by presenting outstanding product awards for both production and post-production.