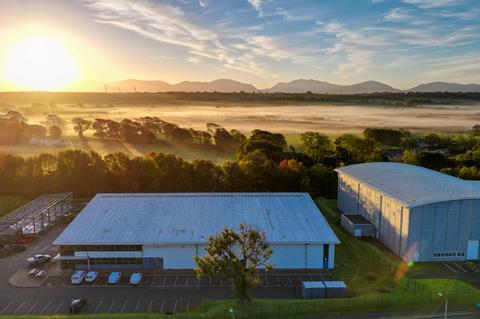 Aria Studios, a new 16,000 sq ft film and television studio in North Wales, has officially launched today.
Located on the island of Anglesey, North Wales, the facility has been established by Welsh producer Rondo Media and Welsh broadcaster S4C's commercial arm S4C Digital Media Limited, with the support of the Welsh Government through Creative Wales.
It is the first two stage, soundproofed studio in the region, and is based on the doorstep of the Eryri (Snowdonia) region. The area has proved popular for period, contemporary and futuristic settings as it is near castles, slate quarries, copper mines, mountains, beaches and seascapes.
Aria Studios is hoping to lure international productions to shoot at the facility. Wales has become a popular filming destination for high end productions, with Doctor Who, HBO's His Dark Materials and Netflix's Sex Education shooting in the country.