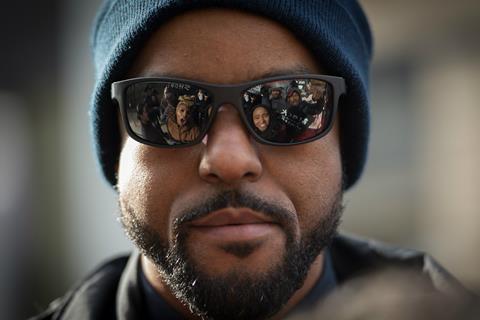 Toronto-based Raven Banner's specialty label Northern Banner has acquired Canadian rights to Cory Bowles' political satire psychodrama Black Cop.
The film received its world debut at the Toronto International Film Festival and has won multiple awards across Canada, including best film and best director at the 2017 Atlantic Film Festival, and best Canadian feature at the Vancouver International Film Festival.
Ronnie Rowe Jr. and Sophia Walker star in the story of an officer struggling between duty and moral obligation who gets profiled by his colleagues off-duty, pushing him over the edge.
Armed with the power of his badge, an antagonising radio show for company, and some good old-fashioned rage, the stage is set for a whirlwind day filled with vendetta and just desserts, as Black Cop targets the community he has sworn to protect.
"Cory Bowles presents a strong new voice in Canadian cinema that doesn't pull any punches," Northern Banner managing partner Michael Paszt said. "We are honoured to be working with him and his producing partner Aaron Horton on this powerful film."
"Teaming up with the gang at Northern Banner for the Canadian release of Black Cop is an exciting next chapter," Bowles said. "We can't wait to be able to share this story with a wider audience."
Bowles wrote Black Cop and the producer is Aaron Horton. Terry Greenlaw served as executive producer.
Northern Paszt, Andrew Hunt and James Fler brokered the deal with Horton and Bowles. Samuel Goldwyn Films recently acquired the film for the US.
The label's Canadian release slate includes Mouly Surya's Marlina The Murderer In Four Acts; Juho Kusomansen's The Happiest Day In The Life Of Olli Maki; and Kevan Funk's Hello Destroyer.