Blind, 1001 Grams and Letter to the King considered for submission for the Best Foreign-Language Feature.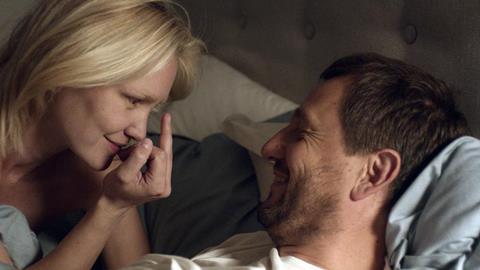 The Norwegian Film Institute has shortlisted three features for the nomination as Best Foreign-Language Feature at the 87th Academy Awards.

The titles, selected from 32 premieres, are Eskil Vogt's Blind, Bent Hamer's 1001 Grams and Hisham Zaman's Letter to the King (Brev til kongen). The Norwegian committee will make its final decision on Sept 3.
Sundance entry Blind centres on a woman who recently lost her sight and retreats to the safety of her apartment, but her deepest fears and repressed fantasies soon take over. Vogt's feature debut won four Amandas earlier this month and also picked up prizes at Sundance and Berlin.
1001 Grams will have its world premiere in Toronto before its local release on Sept 26. Produced, directed and written by Hamer, for his own BulBul Film, it follows a recently divorced, work-obsessed woman scientist in her late 30s who goes to a seminar in Paris where she falls in love with a French colleague.
Letter to the King portrays five people on a day trip from a refugee camp to Oslo, who each have an agenda for their trip. Zaman's film won the Dragon Award in Göteborg and recently two Amandas.
Norway secured Oscar and Golden Globe nominations two years ago with Espen Sandberg and Joachim Rønning's Kon-Tiki.
On Jan 15 2015, the Academy of Motion Picture Arts and Sciences (AMPAS) will announce which five films have been nominated from all of the international entries to go forward in the final line-up to compete for the Oscar for Best Foreign Language Film.
The Academy Awards will take place on Feb 22 2015 in the Dolby Theatre, Hollywood.