Incentive scheme will offer $5.17m in its first year; Tomas Alfredson's The Snowman could be first beneficiary.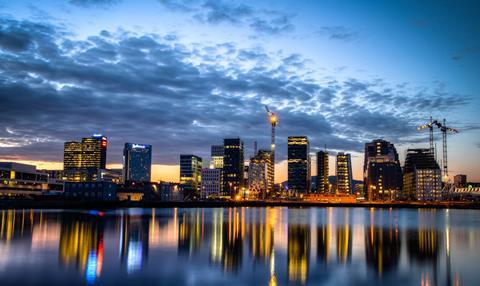 After receiving parliamentary approval, Norway's new tax incentive scheme will become active on Jan 1, 2016 and will offer $5.17m (NOK45m) in its first year.
The Norwegian Film Institute will administer the incentive, which offers productions that are fully or partly produced in Norway a 25% rebate – as a grant — on costs spent in the country.
Norway becomes the second Nordic country to have a filming incentive, after Iceland.
The government said the objective of the scheme is "to increase the number of international films and series produced in Norway, to promote Norwegian culture, history and nature" and " to improve the experience and skills of the Norwegian film industry, stimulate growth, promote a sustainable Norwegian film industry and support international cooperation."
One of the first projects to benefit could be Tomas Alfredson's Jo Nesbo adaptation The Snowman, which is due to start shooting in Oslo in early 2016.
It will be up to production companies or producers to apply for the incentive. The main producer for the project must have produced at least one film, drama series or documentary series in the past five years "that has been widely distributed."
Projects have to have a production budget of a minimum level:
$2.9m (NOK 25m) for feature films
$1.14m (NOK 10m) for documentary films
$1.14mm (NOK 10m) per episode for drama series
$574,578 (NOK 5m) for documentary series
The minimum requirement for eligible spend in Norway is $229,831 (NOK 2m).
At least 30% of a project's financing must come from international sources, and international distribution must be in place. Projects also need to pass a qualification test.
The online application form will be available from Jan 1 and the first application deadline is Jan 21.
The guide for applicants is here: http://www.nfi.no/english/144711/guide-for-applicants