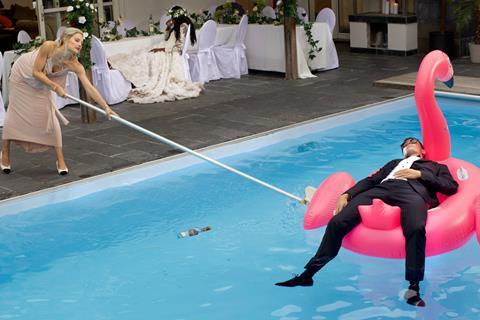 The Norwegian Film Institute (NFI) has awarded NOK 36.5m (£2.82m) in production grants to two feature films and five drama series in its latest funding round.
Director Ole Glæver and Mer Film AS receive NOK 9m (£697,443) in grants for La Elva Leve, a historical drama about the battle of the Alva River in Ukraine in 1068.
There is NOK 7.5m (£581,202) towards Sick Of Myself, Kristoffer Borgli's black comedy about a woman who goes too far to make herself more interesting. It is produced by Oslo Pictures.
For television, recipients include series two of NRK's financial drama Exit, which receives NOK 6.5m (£503,861).
"We try to keep the wheels going where we can in this extremely difficult time for the film industry," said Lars Løge, head of development and production at the NFI. "The projects are feasible despite the coronavirus situation, and will contribute to much-needed activity and employment in the film industry.
"At the same time, we are working hard at the NFI to do what we can to remedy the difficult situation in the industry, and we are now looking at how we can redistribute the funds in the film fund to assist the productions that are hardest hit by the coronavirus. This is extremely important to ensure that we can continue to produce the good Norwegian films and drama series in the future."
NFI April 2020 funding awards
Feature films
La Elva Leve, dir. Ole Glæver – NOK 9m (£697,443)
Sick Of Myself, dir. Kristoffer Borgli – NOK 7.5m (£581,202)
Television series
Exit series 2 – NOK 6.5m (£503,861)
The Superhero School – NOK 4.7m (£364,076)
King Johan - NOK 4m (£309,965)
Rabalder – NOK 3.5m (£271,020)
I Do Not Live Here – NOK 1.3m (£102,602)