There was a drop in the number of women working on high profile Hollywood films, despite ongoing diversity debate.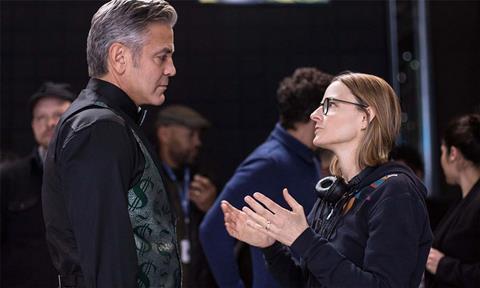 Women directed only 7% of the 250 top grossing films in the US, falling from 9% in 2015.
The damning figures come from a report by the Center for the Study of Women in Television and Film at San Diego State University.
The report, entitled 'The Celluloid Ceiling' also shows that in 2016, women comprised 17% of all directors, writers, producers, executive producers, editors, and cinematographers working on the top 250 domestic grossing films, a decline of two percentage points from 2015.
Only 24% of all producers for the top 250 films were women, (fall of 2%); 17% of editors (falling from 23% in 2015) and 5% of cinematographers (a decrease of 1%).
The number of women writers was up two percentage points, to 13%.
Some more statistics from the study:
92% of films had no women directors
77% had no women writers
58% had no women executive producers
34% had no women producers
79% had no women editors
96% had no women cinematographers
Martha Lauzen, executive director of the centre and the author of the study, said: "I'm dumbfounded. It is remarkable that with all of the attention and talk over the last couple of years in the business and the film industry, the numbers actually declined. Clearly the current remedies aren't working."
Another issue flagged up by the survey was that blockbuster movies were almost exclusively directed by men.
The most commercially successful film directed by a woman was Kung Fu Panda 3, the 18th highest grossing film of the year in the US with $143m. Jennifer Yuh Nelson co-directed by Alessandro Carloni.
Some of the other films with female directors that made the top 250 were Jodie Foster's Money Monster ($41m) and Sharon Maguire's Bridget Jones's Baby ($24m – though it performed much better internationally).
No women directors were nominated for a Golden Globe or a Bafta this year.