EXCLUSIVE: Sales agent snaps up two US indie features - one exec produced by Spike Lee - ahead of Cannes.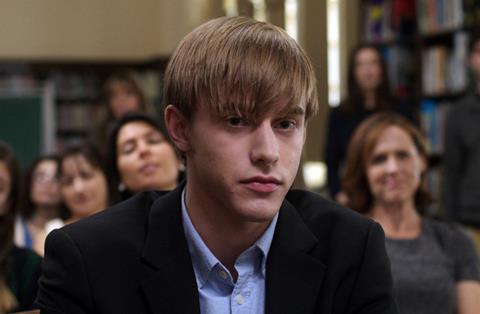 Sydney-based sales agent Odin's Eye Entertainment (OEE) has acquired two NYC indie productions: Nathan Adloff's Miles; and Julius Onah's The Girl is in Trouble. OEE will kick off sales for both films at the Marche Du Film during next month's Cannes Film Festival.
Miles is a dramatic-comedy produced by Emmy Award winner Ash Christian of Cranium Entertainment and stars Molly Shannon (Me and Earl and The Dying Girl) alongside Paul Reiser (Whiplash) and newcomer Tim Boardman as Miles.
Odin's Eye will represent worldwide rights to the film, which is in production in New York.
The story centres on Miles, a young gay man who - after discovering his recently deceased father had squandered his tuition fund on an illicit affair - joins the girls volleyball team to win a college scholarship, causing uproar in his small Illinois farming town
The Girl is in Trouble is a crime thriller directed by Julius Onah and stars Columbus Short (Stomp the Yard); Paz de la Huerta (Enter the Void) and Wilmer Valderrama (That 70's Show).
Executive produced by Spike Lee, the film had a day-and-date release in North America by Entertainment One on April 3.
Odin's Eye will handle worldwide rights (excluding North America).
The film revolves around a down-on-his-luck DJ who, after spending the night with a mysterious woman, discovers evidence of a murder involving a dangerous drug dealer and a billionaire's son. Desperate for money, he must decide whether to blackmail the killer or help the girl out of her escalating troubles.