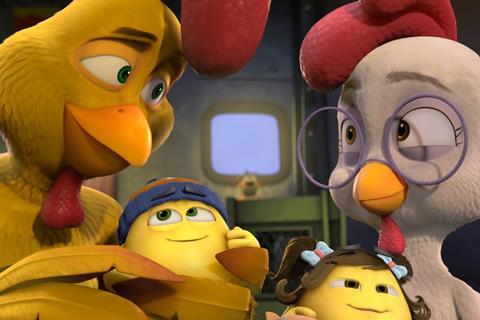 Australian outfit Odin's Eye Entertainment (OEE) has closed several deals for Mexican animated feature Little Eggs: An African Rescue at the EFM.
The film has sold to Australia and New Zealand (Icon), Italy (Eagle Pictures), Greece (Tanweer), Russia/Baltics (Paradise), Canada (Equinoxe), Portugal (Films For You), Middle East (ECS) and Taiwan (Creative Century).
It marks the fourth feature from Mexico's Huevocartoon Studios' roster of Egg/Rooster movies and is the first to be distributed outside of the Americas.
The film was released in Mexico by Videocine in August under the title Un Rescate de Huevitos, recording more than 1 million admissions. It was distributed in the US by Lionsgate-backed Pantelion. The franchise has generated more than 12 million admissions to date.
Rodolfo and Gabriel Riva Palacio co-directed the film for Huevocartoon based on a screenplay by the brothers, which was co-scripted by Eduardo M.Clorio and Inaki Otero.
It follows a rooster named Toto who goes on a rescue mission to save his egg children after they are stolen by poachers to become part of an exclusive billionaires food event in Africa.
The company is in production on an English language version of the film.
Odin's Eye's slate also includes Huevocartoon Studios' new animated feature Alebrijes, which the Mexican firm is making in collaboration with Shrek producer Aron Warne and is also directed by the Riva Palacio brothers.
On the live-action front, Odin's Eye is selling Zane Borg's The Library Boys, a comedy about three friends on their final school years.