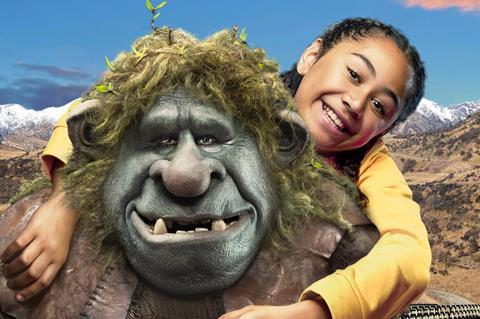 Australian outfit Odin's Eye has taken world sales duties on family feature Trolgar & Me, about a Norwegian troll banished to New Zealand for not being scary enough and his friendship with a young New Zealand girl who has recently lost her mother.
Directed by Gillian Ashurst, the live-action comedy fantasy is in pre-production in New Zealand. It is being made through Toonz and Torrent Film. Developed with assistance from the New Zealand Film Commission, the project will have SFX created by Weta Workshop and supervised by Oscar-winner Richard Taylor, renowned for his work on Lord Of The Rings).
Trolgar & Me features a voice cast of Talanoa Fraser, Dennis Storhoi and Ryan O'Kane. It joins projects such as animated movie Shimmy: The First Monkey King, documentary Ice Maiden and Irish thriller-horror Ancestral on Odin Eye's varied EFM slate.
The producers are Tony Simpson and Victoria Dabbs. Executive Producers are Michael Favelle for Odin's Eye, P Jayakumar, CEO of Toonz Media Group, and Bruno Zarka of Toonz.