EXCLUSIVE: Kim Dong-Joo's outfit Starzione strikes deal with LA-based Unified Pictures.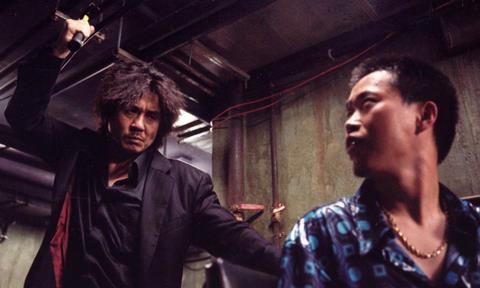 Acclaimed South Korean Oldboy producer Kim Dong-Joo has turned his eye towards Hollywood with the launch of film and TV company Starzione.
Based in Beijing and Los Angeles, the company in partnership with I DO Culture Corporation aims to act as a bridge between global collaborators and kicks off with a co-production and co-financing deal with LA-based Unified Pictures to complete production on animation The Ark And The Aardvark.
Miles Teller is attached to the animation that tells the story of Noah's Ark from the perspective of the animals, specifically a group of misfits. John Stevenson directs.

Unified's slate includes the upcoming Dragged Across Concrete starring Mel Gibson and Vince Vaughn that Lionsgate just acquired for the US, as well as What They Had starring Hilary Swank and Michael Shannon, and Stingray, which will star Joel Edgerton
Starzione is developing superhero project Tattoo Man with Andrew Cosby, the founder of BOOM! Studios who was a producer on 2 Guns, and is a co-writer on the Hellboy reboot.
Kim's roster of projects includes heist thriller Sexy Criminals with director Brett Donowho, who recently directed Bruce Willis in the human trafficking thriller Acts Of Violence.
"I created Starzione to be my new global company and I couldn't be more pleased than to have partners such as Unified Pictures," Kim, whose producer credits include Spring Summer Fall Winter Spring, said.
"Keith [Kjarval] and Kurt [Rauer] understand the business so well and how commerce meets art. My company motto is 'Where the stars align', because I am trying to unite the east and west. And I feel like they have aligned by working with Unified."
"We could not be more pleased to enter into such a profoundly important relationship with DJ, Jawon, and the rest of the fabulous folks at Starzione and our mutual work on our flagship animated film, The Ark And The Aardvark being directed by the wonderful John Stevenson, underscores the global aim our collaboration entails," Rauer added.