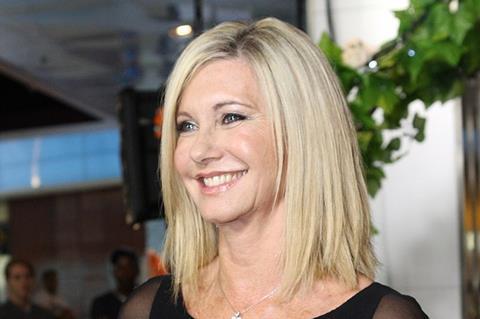 Olivia Newton-John, the singer and actor who became a household name after her lead role opposite John Travota in the smash musical Grease, has died. She was 73.
Newton-John's husband, John Easterling, confirmed she died peacefully at her ranch in California on Monday morning (August 8). He paid tribute on social media to his wife's decades-long battle with breast cancer, first announced in 1992. In 2017 Newton-John announced that the cancer had metastasised to her spine.
News of her death sparked a wave of tributes led by Travolta, who played Danny Zuko opposite Newton-John's Sandy Olsson in the beloved 1978 musical about high school sweethearts.
"My dearest Olivia, you made all of our lives so much better," Travolta posted on Instagram. "Your impact was incredible. I love you so much. We will see you down the road and we will all be together again. Yours from the moment I saw you and forever! Your Danny, your John!"
Born on September 26, 1948 in Cambridge, Newton-John lived in England for five years until the family relocated to Melbourne, Australia. Winning a talent show in her teens encouraged her to forge a career as a country singer and she later moved into pop.
However when Grease opened it became a cultural phenomenon and propelled her to global stardom on the back of songs like 'You're The One That I Want', 'Summer Nights', and 'Hopelessly Devoted To You'.
Newton-John took the success of Grease as her cue to promote a racier persona and in 1981 she released Physical, which became her biggest hit in a career that saw her sell more than 100m albums and win four Grammys.
Her acting roles included Xanadu and a reunion with Travolta on Two Of A Kind. Newton-John was made a Dame in 2020.