RT Features and CG Cinema to produce thriller.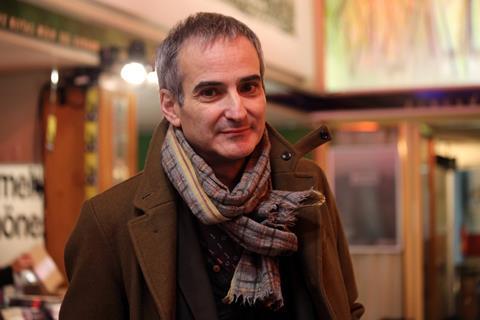 Olivier Assayas will write and direct Wasp Network, a thriller based on Fernando Morais' book, The Last Soldiers Of The Cold War.
RT Features' Rodrigo Teixeira will produce alongside CG Cinema's Charles Gillibert, while RT's Lourenço Sant'Anna and Sophie Mas will serve as executive producers.
Wasp Network recounts the stories of Cuban spies in American territory during the 1990s and exposes a terrorist network based in Florida whose sphere of influence extended throughout Central America with the consent of the US government.
Assayas most recently wrote and directed Personal Shopper starring Kristen Stewart, which opened last month through IFC and premiered in Cannes last summer.
Brazilian producer-financier RT Features backed Sundance hits Call Me By Your Name, which Luca Guadagnino directed and SPC will release, and Geremy Jasper's Patti Cake$, which Fox Searchlight picked up in Park City.
Sao Paulo-based RT Features financed Robert Egger's The Witch, which was distributed by A24, and is in pre-production on James Gray's sci-fi Ad Astra starring Brad Pitt.
Gillibert is a frequent Assayas collaborator who produced Personal Shopper, Clouds Of Sils Maria, and Summer Hours.
CG Cinema is in post on Deniz Gamze Ergüven's Mustang follow-up Kings starring Halle Berry and Daniel Craig.