Yousry Nasrallah, Sabine Azéma also set for festival jury duty.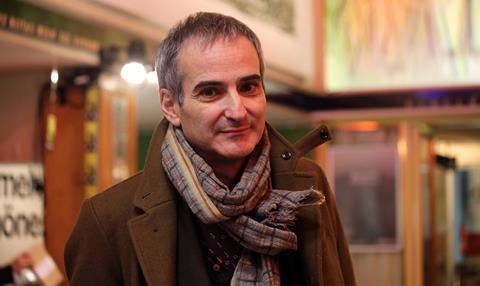 Personal Shopper director Olivier Assayas will preside over this year's International Competition jury at the Locarno Film Festival.
Assayas's 2014 feature Clouds Of Sils Maria, which saw star Kristen Stewart become the first US actress to win a Cesar Award in France, played in Locarno after its Cannes premiere. His most recent credit is as a screenwriter on Roman Polanski's Based On A True Story, which premiered Out Of Competition at this year's Cannes.
Locarno's Filmmakers of the Present jury will be overseen by Yousry Nasrallah, who has been nominated for the festival's Golden Leopard on three occasions, for Mercedes in 1993, El Medina in 1999, and for Brooks, Meadows And Lovely Faces in 2016.
The president of the Pardi di domani Competition jury will be French actress Sabine Azéma, whose has won two Best Actress Cesar Awards, for A Sunday In The Country in 1984 and Mélo in 1986.
The 70th edition of the Locarno Film Festival will run August 2-12.