Boxing drama wins eight prizes including best film.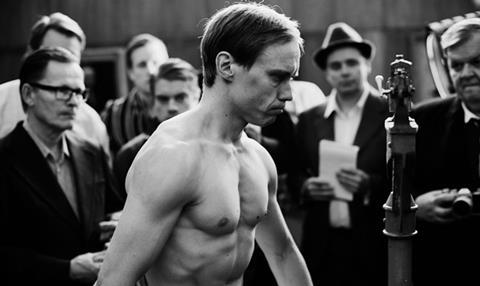 Period boxing drama The Happiest Day In The Life Of Olli Maki dominated the field at Friday's Jussi Awards (Mar 24), Finland's primary national film awards.
The film, which debuted at Cannes Film Festival 2016 in Un Certain Regard and was Finland's submission in last year's foreign language Oscar race, scooped half of the 16 awards on the night, including best picture.
It also took best director for Juho Kuosmanen, best actor for Jarkko Lahti, best supporting actress for Oona Airola, best editing for Jussi Rautaniemi, costume design for Sari Suominen, cinematography for J-P Passi, and make-up for Salla Yli-Luopa.
Elsewhere, drama The Mine won best screenplay for Pekko Pesonen and best supporting actor for Jani Volanen. Best actress went to Linnea Skog for Little Wing, and best documentary was presented to Katja Gauriloff's Kaisa's Enchanted Forest.
Best production design went to Santtu Toivola for Flowers Of Evil, best sound design went to Panu Riikonen for Bodom, and best music went to Panu Altio for Tale Of A Lake.
Tuukka Temonen's music biopic Born In Heinola won an audience award.