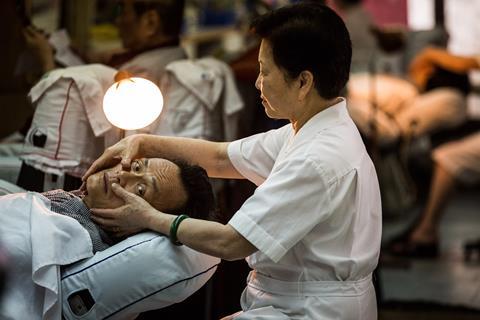 Two Taiwanese films will open this year's Hong Kong International Film Festival (HKIFF, March 19-April 5) – Jay Chern's Taiwan-Japan co-production Omotenashi, and Maren Hwang's Xiao Mei, which recently played in Berlin.
The festival will close with the world premiere of What A Wonderful Family! 3: My Wife, My Life from Japanese veteran filmmaker Yoji Yamada.
This year's Filmmaker In Focus is Taiwanese actress Brigitte Lin, who started her career in the 1970s and starred in Wong Kar Wai's Chungking Express. HKIFF will showcase 14 of her films, including the new restoration of her first film, Outside The Window. Lin will share her insights in the 'Face to Face' seminar.
Werner Herzog, Tsai Ming-liang and Hara Kazuo will present Master Classes and the festival will also present Tsai's VR film The Deserted, produced with support from HTC, Zotac Computer and the Hong Kong Baptist University's Academy of Film.
Sean Baker (The Florida Project) and veteran Japanese actress Kyoko Kagawa will also share their filmmaking experiences.
HKIFF will also screen recent award-winning films from Cannes and Venice including In The Fade, You Were Never Really Here, The Killing Of A Sacred Deer, Loveless, Foxtrot and Sweet Country, along with Berlin winners Dovlatov, River's Edge and An Elephant Sitting Still.
German director Christian Petzold's Transit will screen at the Awards Gala Night, while French Night will feature Xavier Legrand's Venice best director winner Custody.
Special sections include four works from Argentine director Lucrecia Martel, New Danish Cinema and '70 Years of Polish Animation: Live Animation x Music', featuring Polish animation filmmaker Mariusz Wilczynski and the Hong Kong Philharmonic Orchestra.