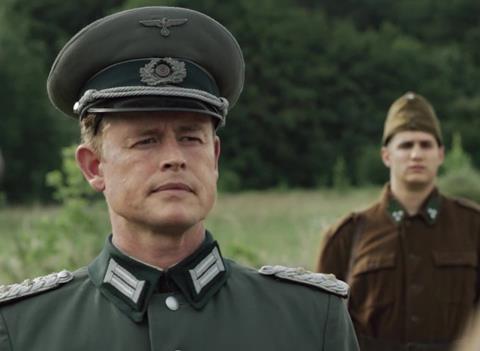 New Las Vegas-based sales company OneTwoThree Media has struck a UK deal with Altitude among other key territories on EFM sales title The Match starring Franco Nero.
Italia Films has acquired Middle East rights and Great Movies Distribution has picked up the film for Latin America.
Armand Assante and Caspar Philipson round out the key cast on The Match, about Second World War camp inmates forced to play a football game against an elite Nazi team to commemorate Adolf Hitler's birthday.
Alan Green's sales slate includes Raine McCormack's UK horror The Village In The Woods about a young couple lured to a remote community where they become the target of sinister forces.
I-On New Media has acquired German-speaking European rights and Suraya Filem has picked up the film for Malaysia, Cambodia and Brunei.
Thriller Broken Halos starring Linda Purl and Harryvan Gorkum has gone in Latin America (Great Movies Distribution) and Russia/CIS (Kinoland).
OneTwoThree Media has closed deals on Southern Gothic thriller Whitetail from director Derek Presley and Irish mystery drama The Green Sea starring Katharine Isabelle (Ginger Snaps) with Reel 2 Reel Films in the UK and North America.
The roster includes hitman thriller Red Stone starring Neal McDonough (Resident Evil); pandemic thriller Lockdown; and Australian Horror Apparitions starring Stefan Dennis.