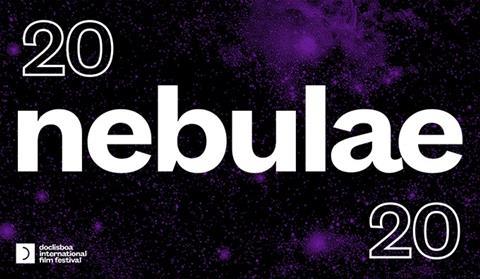 Film professionals from as far afield as Peru and Eastern Turkey joined Doclisboa's 'State of the Art' discussion on the distribution of documentaries, part of its Nebulae networking strand.
The Portugal-based documentary festival is taking place across six separate programmes or 'moments' over six months, with the first running October 22-November 1.
Organised in collaboration with the Creative Europe Desks from Portugal, Austria, Spain and Italy, the event featured presentations of their respective activities by Alessandro Gropplero, director of the When East Meets West (WEMW) market in Trieste; Portuguese producer-distributor-exhibitor Pedro Borges (Midas Filmes); Vienna-based sales agent Salma Abdalla (Autlook Filmsales); and Rubén Corral, new head of programming at Bilbao's ZINEBI – International Festival for Documentary and Short Films.
As seen at debates being held at other industry events in recent months, the impact of the Coronavirus pandemic on the international film industry's activities loomed large in the two-hour discussion.
Speaking on the experiences of sales agents of documentaries this year, Abdalla argued that moving the screening of films into the digital sphere was not an easy option for documentaries.
"The whole setup is important, you need Q&As, NGOs, and people talking about the film," she explained. "It's more than just a classic theatrical release - there are a lot of extra activities with documentaries."
Abdalla said that the potential distributors of a film were being asked if it would be an issue for them if a film had hundreds or maybe thousands of people accessing a film online during an online or hybrid festival and whether they would then still want to release it in 2021. "We are limiting the [online] views because at the end of the day the digital versions of festivals are colliding with VoD rights," she said.
At the same time, it has now become much harder to create a buzz for a film at festivals without the filmmakers being able to be there physically to meet the industry and audience, and having festivals going online means that the films are then available throughout the whole of a territory which could pose a problem for films that would then travel on to smaller festivals within the same territory.
Abdalla also expressed concern that "a lot of films are being held back to 2021 which means it will be very competitive for documentaries if that we have a normal environment again."
She suggested a potentially viable distribution model could be where a film is released theatrically for, say, two weeks and then can be seen on the platform of one's local cinema, thus maintaining an audience's connection with its cinema.
Speaking about plans for the upcoming edition of WEMW between January 24-28, 2021, Alessandro Gropplero explained: "We know for sure that it will be a reduced version, but we don't want to give the idea to our selected projects and participants that it will be a downgraded one."
"On the contrary, we are working hard to develop different actions which would have opposite sides of the value chain coming together in a co-production market."
One of the ideas is to create a tailor-made matchmaking service through a network of business angels for each of the selected projects to evaluate their co-production, financing and distribution strategies.
"The projects in development will have a chance for the first time in our market to also meet exhibitors from the countries they plan to distribution in so that they can get a sense of how the films would be perceived by the audiences in those countries."
Gropplero added that the Trieste event will also be staging a thinktank on distribution with representatives from international sales, distribution, exhibition, festivals and VoD platforms "to start thinking not only about how to survive this pandemic, but how do we see the distribution model in five or ten years."